The L.A. union that once fought for a $15 minimum wage is trying to get out from under it, reports say.
"We've seen every [California] city that has passed a minimum wage include this kind of a provision," Rusty Hicks, a federation executive and organizer with Raise the Wage, said in May.
"This provision gives the parties the option, the freedom, to negotiate that agreement. And that is a good thing," Hicks said in a May statement.
The issue was on the backburner until this week, when city councillors were expected back from a summer break. Hicks, however, didn't offer comment to either the Times or The Guardian when they tried him.
Hicks has argued that such an exemption would help a minimum wage law "withstand legal scrutiny and delay."
He, along with others, has said that opponents of the wage law could challenge it in court by arguing it infringes on collective bargaining, and thus breaches the U.S. National Labor Relations Act.
But legal experts say otherwise. Employment lawyer Betsy Johnson told the Times that the minimum wage law simply "set[s] a higher floor for the unions to work from."
The Times also challenged Hicks' claim that every city with a minimum wage law has an exemption like the one he's pushing for.
But that city's law is currently on hold, pending a referendum.
Los Angeles isn't the only North American jurisdiction that has committed to raising its minimum wage to $15.
More recently, Alberta lawmakers said they would raise the province's wage from $10.20 to $11.20 starting Oct. 1, making it one of Canada's highest.
However, Alberta also exempts certain workers from the wage requirement.
They include realtors, insurance salespeople and others paid by commission; movie extras; counsellors at non-profit camps; and farm workers.
"We believe minimum wage should at least allow people to meet their basic needs, Jobs Minister Lori Sigurdson said in June.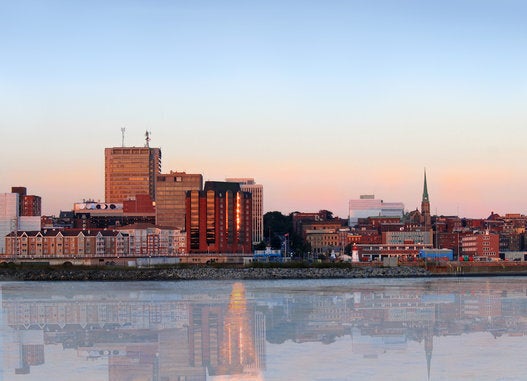 Minimum Wage Across Canada (2015)