Canadian-born wrestling star "Rowdy" Roddy Piper has died at the age of 61.
The World Wrestling Entertainment (WWE) wrestler died of cardiac arrest in his Hollywood home on Friday, TMZ reported.
WWE chairman and CEO Vince McMahon offered condolences on social media for the man many knew as "Hot Rod."
Roddy Piper was one of the most entertaining, controversial and bombastic performers ever in WWE... (1/2)

— Vince McMahon (@VinceMcMahon) July 31, 2015
...beloved by millions of fans around the world. I extend my deepest condolences to his family. (2/2)

— Vince McMahon (@VinceMcMahon) July 31, 2015
Born Roderick George Toombs in Saskatoon, Piper began wrestling after moving to Winnipeg, according to Slam! Sports.
He later moved to Los Angeles and captured the NWA Americas title in 1976.
Piper joined the WWE in 1984, where he developed a reputation as a villain, and tangled with fan favourites including Hulk Hogan.
Even though he was a Canadian, Piper played up his Scottish heritage by appearing in a kilt and entering the arena to bagpipe music.
He and Paul Orndorff formed a tag team that fell to Hogan and Mr. T at the first Wrestlemania in 1985.
In addition to his wrestling career, Piper had a number of movie roles, beginning with John Carpenter's "They Live" in 1988.
In that film he uttered the famous line, "I've come here to chew bubblegum and kick ass. And I'm all out of bubblegum."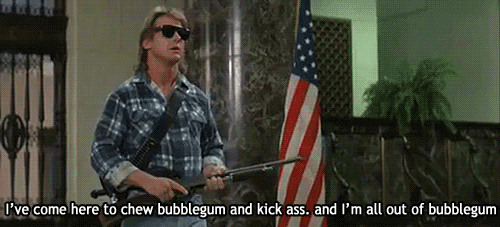 Numerous WWE wrestlers paid tribute to Piper on Twitter:
My main man. Always had my back. RIP #RoddyPiper pic.twitter.com/hlwY8BCVrj

— Virgil (@TheRealVirgil) July 31, 2015
RODDY PIPER. I LOVE YOU FOREVER. GOD BLESS YOU BUBBA

— The Iron Sheik (@the_ironsheik) July 31, 2015
RIP to Roddy Piper. Prayers to his family and loved ones.

— Kevin Nash (@RealKevinNash) July 31, 2015
Like Us On Facebook

Follow Us On Twitter

Also on HuffPost