Current media Papa Smurf Peter Mansbridge knows how to cover a federal election, especially if it's called on a long weekend in August.
On Sunday evening, while Canadians maxed and relaxed in cottages or backyards (or rooms, if you hold a Millennial Licence), the CBC anchor was hard at work covering the first day of the 11-week election campaign.
Fairly active (and funny) on Twitter, Mansbridge posted a photo of himself standing behind his Desk Of News™, a familiar sight to Canadians. What was unfamiliar, however, was his attire: half suit, half cottage costume.
"This election stuff is all very interesting but do you think I'm in a rush to get back to the cottage?" wrote Mansbridge, who is apparently the owner of bronze, youthful legs.
We haven't seen much from the cottage Mansbridge yearns to return to, but based on these photos we're assuming holidays with him are pretty fun: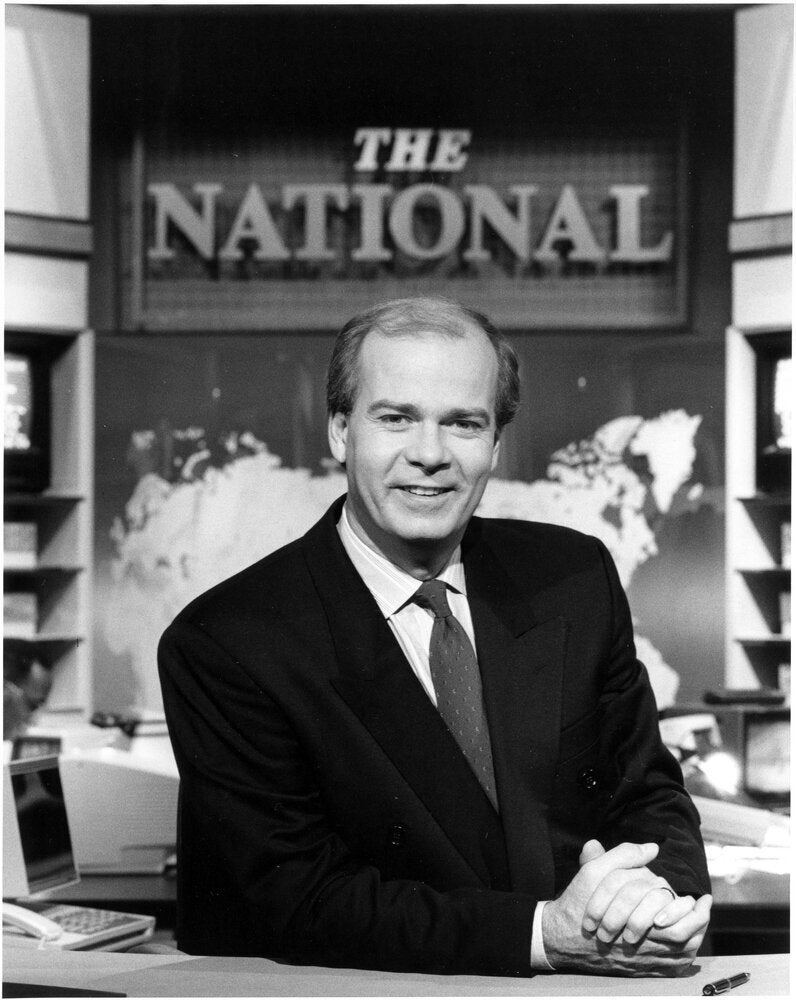 Peter Mansbridge's Style Evolution