UPDATE: July 5, 2015 - Wayne Bertz' body was recovered on the lakeshore Wednesday, RCMP has confirmed.
A Calgary couple involved in a fatal boating trip over the weekend was set to marry later this month, according to reports.
The couple, identified as Kamber Lindenbach and Wayne Stertz, were seen launching a boat on McGregor Lake, about 100 kilometres southeast of Calgary, Sunday morning, reports Metro News.
The couple's boat was spotted adrift Sunday afternoon, with only several dogs aboard.
Gord Ouellette, another boater in the area, told CTV News the water was rough that day and that an accident could have happened quite quickly.
"It was hot, but windy, there was white caps," said Ouellette. "It was so hot out they maybe jumped overboard for a quick dip but with the waves pushing the boat they might not have been able to catch up to the boat and it happens just in an instant."
A woman's body was found near the shore. Officers told Global News she was not wearing a life jacket.
Stertz is still missing, despite a full search of the area Monday, say police. He is presumed drowned.
Bernice Stertz, Wayne's grandmother, told Metro News that the family believes the 37-year-old is dead.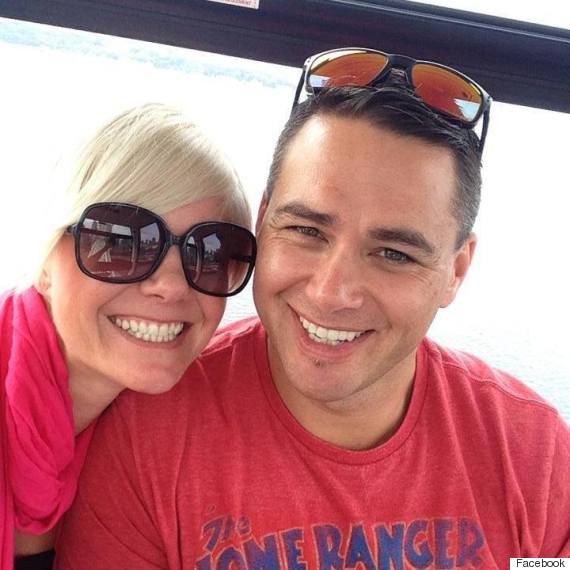 "All I can say is that he was one of the best boys around," she said.
Lindenbach, a personal trainer originally from Golden, B.C., had made Calgary her home for the past few years.
Her and Stertz were set to marry on August 13, friends told CTV News.
"It's pretty hard right now - they definitely were a very happy couple together," Nick Kohalyk, Kamber's father, told the Calgary Sun.
Also on HuffPost
A First Timer's Guide To Boating