While everyone was freaking out about Drake's "Free Meek Mill" shirt at OVOFest in Toronto this weekend, our attention was focused on a different ensemble: the newly redesigned Raptors jersey.
The 6 god, who also serves as the team's global ambassador, debuted one of the alternative jerseys for the Raptors' 2015-16 season, wearing a Cory Joseph No. 6 jersey during his OVOFest set on Monday night.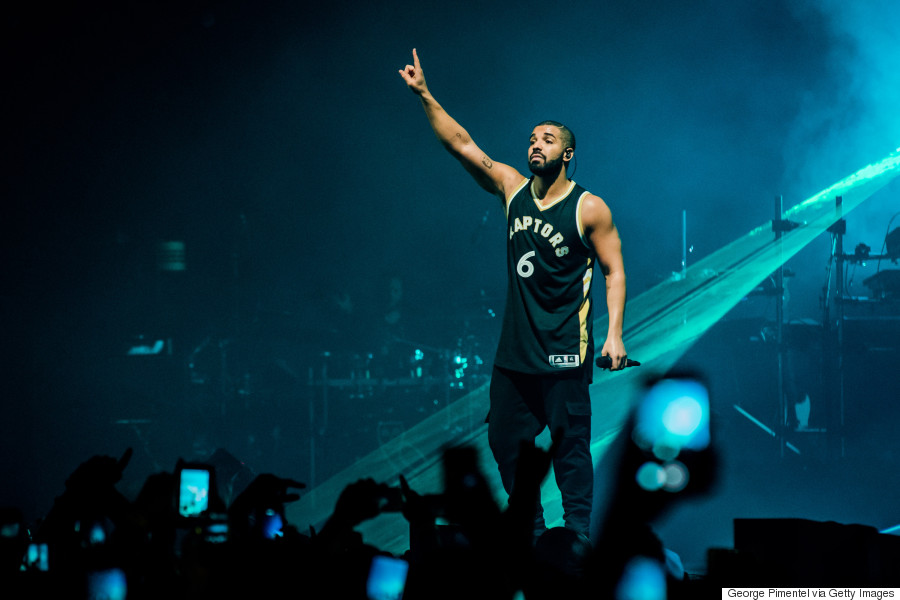 The OVO-inspired black and gold uniform is one of four new redesigned jerseys for the upcoming season.
With the help of @Drake @ #OVOFest & @NBA2K, #Raptors reveal 2015-16 Uniforms. Images & More: http://t.co/XvoRmNiMId pic.twitter.com/GBPE9m40zx

-- Toronto Raptors (@Raptors) August 4, 2015
The Raptors released the following statement about the jerseys in a press release:
"The new look pays tribute to the City of Toronto as well as being the lone Canadian club in the National Basketball Association. The main colours will remain centred on Canada's national colours of red and white. Black and silver will continue to be used for trim on the home white and red road uniform. The club will also sport two alternate black uniforms. A version with red, silver and white trim will return, joined by a special alternate featuring gold and white trim."

The 2015-16 jerseys will be available for fans to purchase in the fall. For more information, go to the NBA's official website.
Follow Huffington Post Canada Style on Pinterest, Facebook and Twitter!
Also on HuffPost