What's wrong with a boy wearing Minnie Mouse clothing? Nothing. And this Disneyland store proves that.
San Francisco-based author Eric Rosswood was visiting the theme park in late July when he came across the following display in a store window.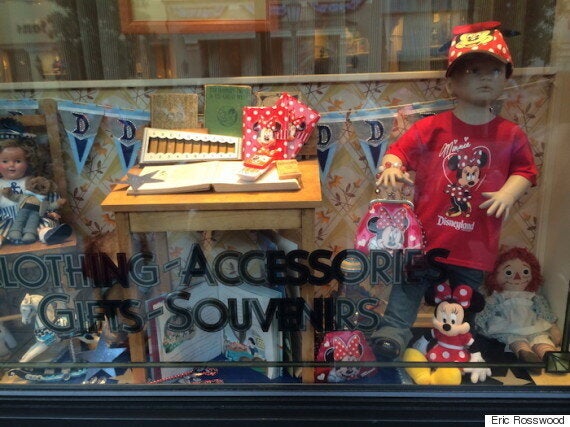 The display shows a mannequin of a young boy wearing a Minnie Mouse hat, t-shirt and bag, along with a Minnie stuffed animal and a Raggedy Ann doll.
Rosswood, who wrote "My Uncle's Wedding," a children's book about marriage equality, had to do a "double-take" when he saw it, he told The Huffington Post Canada.
"I actually walked right past it and had to backtrack, to look at it and examine it to make sure I really saw what I was seeing," he said.
Writing in The New Civil Rights Movement, Rosswood called the display a "bold statement" about gender conformity that "hardly anyone is noticing."
It comes amid growing discussion about gender norms in children's toys.
In 2013, seven-year-old Charlotte Benjamin wrote a letter to Lego about gender stereotypes, pointing out that girl figures largely sat at home and went to the beach, while boy characters "went on adventures, worked, saved people and had jobs," The Independent reported.
She also noted that Lego for girls was coded in pink, while it was blue for boys.
Rosswood said it's important to "smash" those kinds of divisions.
"Just because a boy wants to wear a Minnie Mouse shirt doesn't mean the parents have to put Mickey on them instead," he said. "They're kids, they should be able to play with any toys they want."
While Rosswood complimented this particular store for its display, he said Walt Disney Studios still has plenty of action it could take to represent LGBT characters in its films and TV shows.
Of 13 films released in 2014, only one of them, "Muppets Most Wanted," was considered LGBT-inclusive, because Lady Gaga, who is bisexual, made a cameo appearance.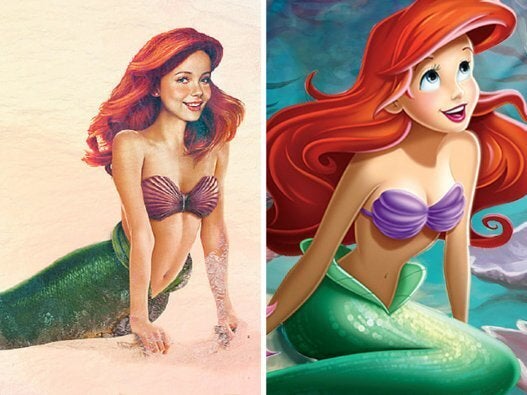 What These Disney Characters Would Look Like In Real Life