The September cover shows the 41-year-old British actor wearing an oversized coat by Superdry as he sits on a chair, gazing into the camera lens -- a stark difference from Maxim's previous covers featuring scantily-clad women.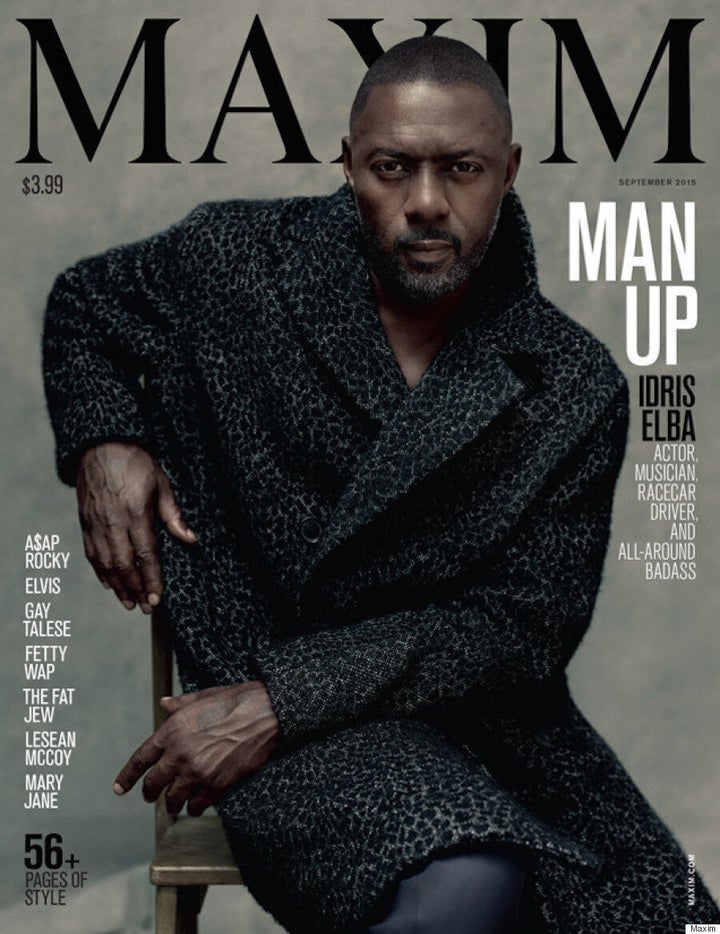 "We've never in US Maxim history had a man on the cover solo," Lanphear told Racked. "This is the very first time, and there was no one else in the world more badass than Idris."
She continued, "For me, he was really the perfect embodiment of what I think the new Maxim man is. He's multi-dimensional, he's complex, he's sophisticated, but he's down to earth...He's sort of a living, breathing superhero."
Inside the issue, Elba looks just as dapper, wearing well-tailored suits, cozy knits and perfectly cut trousers.
"It's historical," the "Mandela" actor said of the cover. "It's fresh, it marks sort of a new way for the magazine to go."