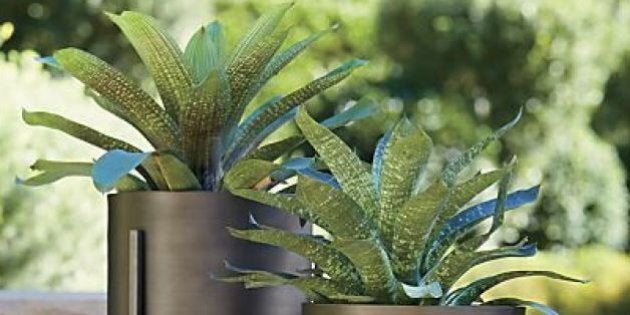 Whether you're beginning to grow a new plant or are transferring something fully grown, it can be a challenge to find the perfect pot or planter.
Between clay or plastic, wood or ceramic, all gardeners have their own preferences and they go far beyond material. Size and seasons make a difference, and of course drainage is an important factor to consider too. Creating a checklist before you go shopping is always a good idea.
In the slideshow below, we list 20 styles of pots and planters that can be used either indoors or outdoors. They range from as low as $7 to as high as $250 and come in a variety of different materials, some of which can even withstand our harsh Canadian winters.
What do you look for in your garden pots and planters? Let us know in the comments below.