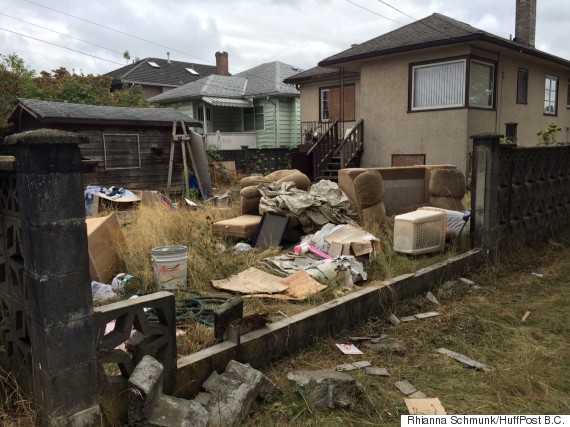 An abandoned home in East Vancouver has become a stinky eyesore for neighbours, as people have been treating the lot as a garbage dump for months.
Piles of rotting trash and unwanted furniture are attracting rodents to the property, reported Global. The home has an assessed value of $813,000, while others in the area are listed for $1.4 million, reported CBC News.
The owners moved out several months ago with plans to demolish the house, according to Global News.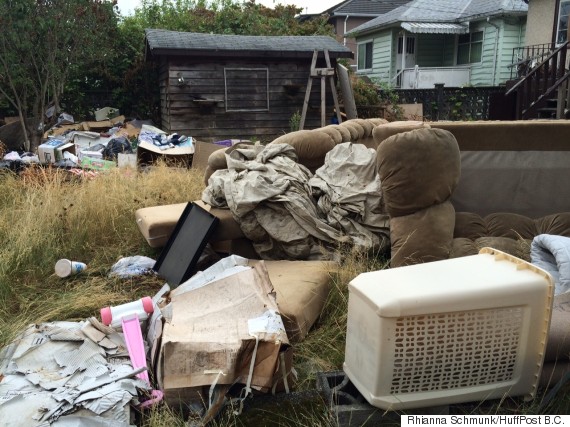 Neighbours told The Province that on hot days, the smell and the flies from the mess are so bad that they can't open their back doors.
After receiving complaints, city officials ordered the owner to clean up the property by Aug. 10 or be billed for a crew to clean it up. That type of work averages $3,000, said Global.
The owner told CBC News he believes the cleanup is the city's responsibility.
On Thursday, city crews cleared away some of the garbage pile from public property, but the owner is still on the hook for cleaning up the yard, reported The Province.
Illegal dumping in Vancouver comes with a $2,000 fine — if people are caught.
The city said the problem costs taxpayers hundreds of thousands dollars each year, according to The Province, with more than 11,000 complaints about abandoned waste in 2013.
Like Us On Facebook

Follow Us On Twitter

Follow Us On Instagram
ALSO ON HUFFPOST:
Abandoned Time Capsule House