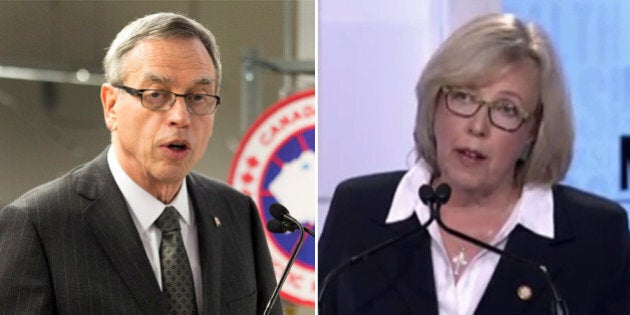 Elizabeth May says the federal government has "monkeyed" with its financial books so much, Canadian won't see a balanced budget this year.
At the first federal leaders' debate hosted by Maclean's magazine on Thursday, the Green Party leader responded to a question asking how she views a balanced budget over other issues.
"In the scheme of things not very," May said.
"In my pre-budget advice to Joe Oliver I said this fixation on balancing the budget is driven by the political imperative that the Conservatives created by saying in the last election, 'We'll give you all these goodies once we balance the budget.'"
May referenced a report from the parliamentary budget office released in July, that lowered the country's economic forecast. The analysis stated that the government is on track to run a $1-billion deficit in the 2015-16 fiscal year.
Canadians are not going to see a balanced budget this year, the Green Party leader said.
"This year they've monkeyed with the budget. They put it out on April 21st — not because they needed to know where oil was going — but because they wanted to book the sale of General Motors shares in the next fiscal year."
"Was that a good policy choice? I don't know," said May.
She finished her point by accusing the Conservatives of "fiddling" with the country's finances to "fake balance" the budget.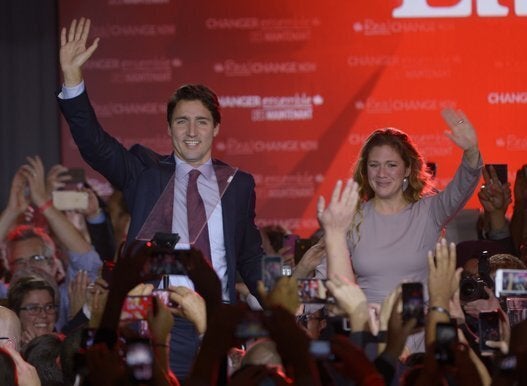 In Photos: Canada Election 2015