Mariah Carey's kids don't care how famous their mom is. On Wednesday, the 4-year-old twins stole the spotlight from the singer as she received a star on the Hollywood Walk of Fame.
During the unveiling, Moroccan and Monroe Cannon vied for their mom's attention by tugging on her dress and asking for gum. The two even demanded mic time during the Grammy-winner's acceptance speech so that they could declare "I love you Mommy" in front of the crowd.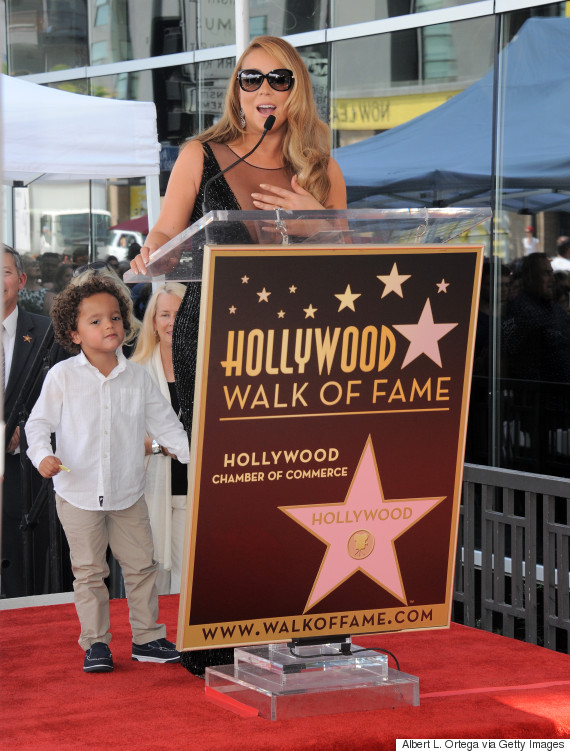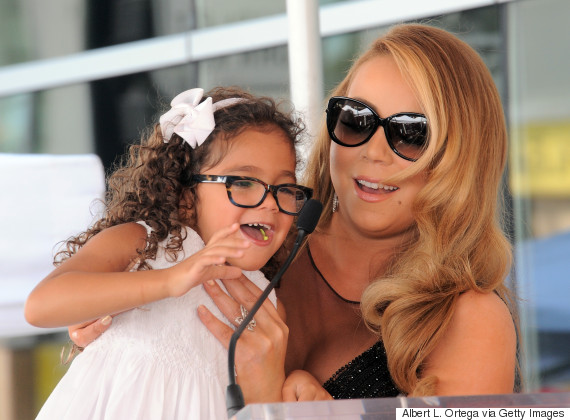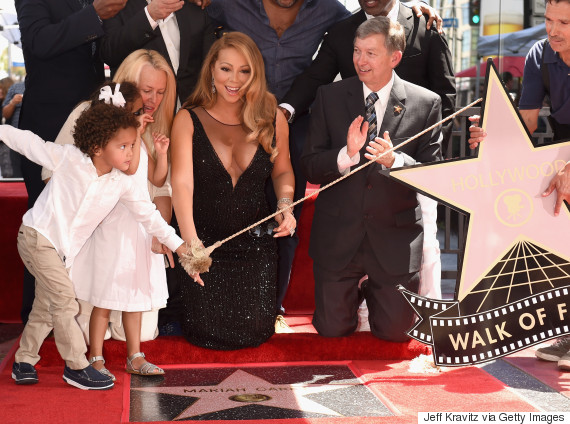 The twins even managed to sneak into the official photos of Carey and her star, making the event a memorable one for the family.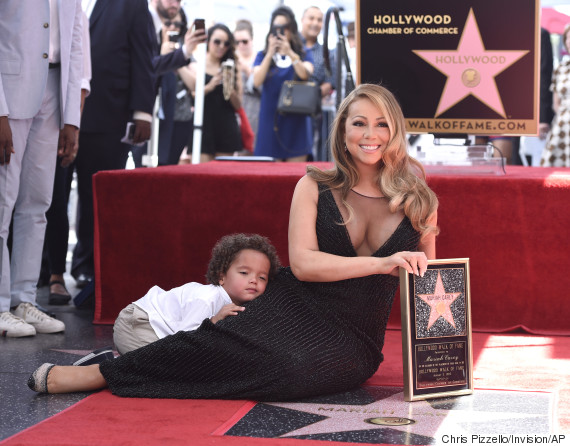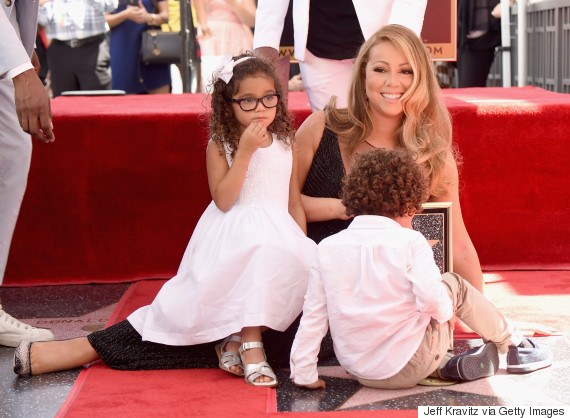 "I didn't know what they were going to do or say. Trust me, it was not planned!" the 45-year-old told People following the ceremony. "For them to be here was everything. I'm so humbled and grateful."
Carey had her twins with Nick Cannon. The couple married in 2008, but they are currently in the process of getting divorced. Despite this, the two are putting their kids first.
After announcing their plans to divorce last year, Cannon said: "We'll be a forever family. At the same time, we're there for our children, making them the No. 1 priority and understanding that they're loved."
Also on HuffPost
Celebrity Twins & Siblings