We've seen schools that float, change colour and even double as an outdoor playground, but now a cat-shaped kindergarten has beat them all for the title of coolest school ever.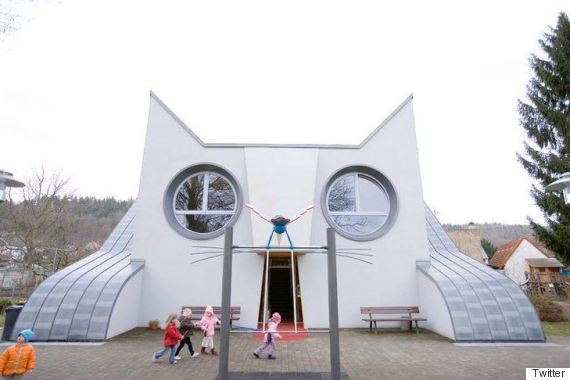 Kindergarten Wolfartsweier in Karlsruhe, Germany, is shaped like a big, white cat sitting in a Sphinx-like position. The building was created in 2011 by Tomi Ungerer and d'Ayla-Suzan Yöndel and stimulates children's imaginations with its design.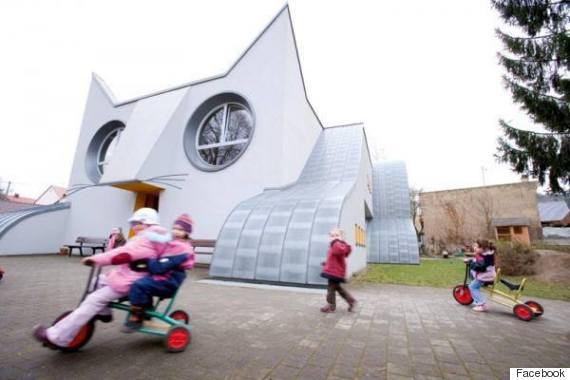 As kids enter the unique building through the cat's mouth, it feels as though they are being swallowed whole. Inside the feline's belly lies the classrooms, coatroom, dining room and kitchen, while the paws house the children's play areas.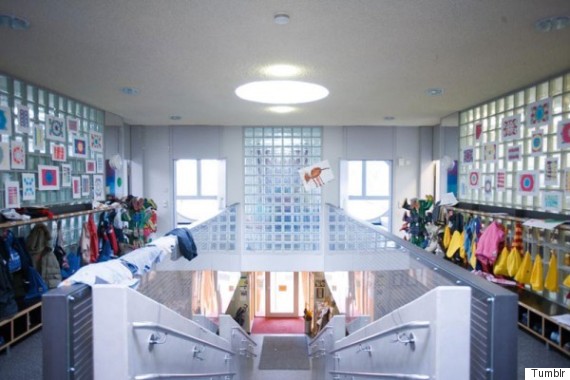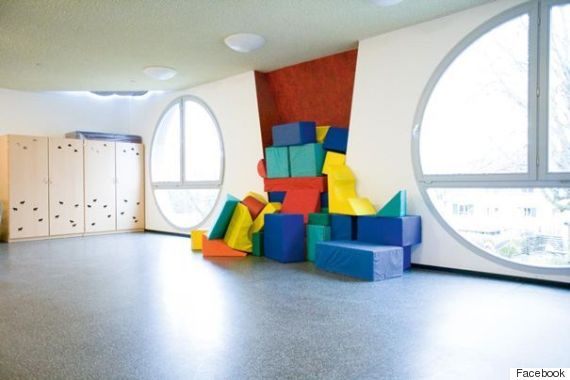 And if that weren't cool enough, the second floor's massive windows act as the cat's eyes and grass on the building's roof mimics that feline's fur. Plus, there's a slide at the back of the building so kids can exit through the cat's tail.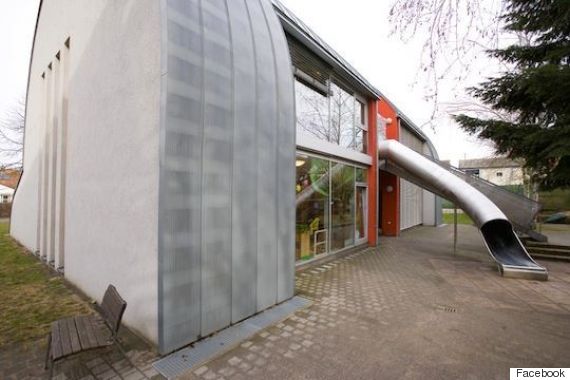 Who wouldn't want to attend this school?
ALSO ON HUFFPOST:
Coolest Schools Around The World