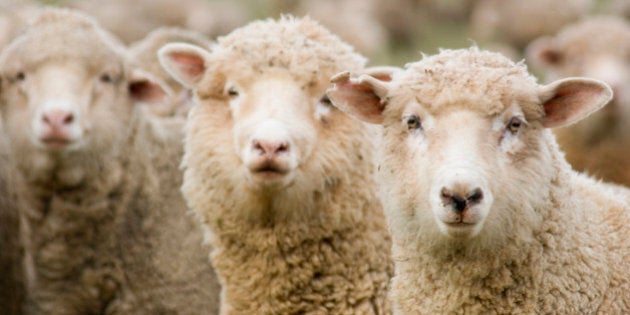 How does a herd of 50 sheep fly under a city's radar for over 20 years?
That could all come to an end as Koch now faces a fine of $500 for each of his sheep ($25,000 in total) if he doesn't move them off his property.
He must now give the sheep away, sell them, or leave Edmonton, though he could also apply for rezoning that would permit livestock on his property.
City bylaws state that livestock are not permitted within its boundaries unless it's on land that's been set aside for farming.
Koch's property has been in his family since the 1960s, the Journal reported. Animals such as llamas, chickens, rabbits, goats and pigs have been raised there.
The sheep, he said, have been popular with neighbours, and some people asked to pet them. He's also made money from selling lambs.
Koch asked the city to let him keep using his property as a farm until new residential developments spring up nearby.
But city animal control coordinator Keith Scott told CBC News that properties must stay consistent with bylaws.
"I think people in the city of Edmonton want it to be not a farm community and don't want to be hearing roosters and cows and goats and all kinds of other animals in their community at this time," he said.
Scott also told CTV News that the city has dealt with the property on a number of occasions due to livestock that have escaped.
The city is working with Koch to help the animals find new homes, and make sure he's following the bylaw.
But their owner doesn't seem ready to give them up yet.
"They all love me," Koch told the Journal.