Any camping cook knows, a Dutch oven is key to making delicious campfire meals.
While they can be a bit heavy because of their thick walls, they provide plenty of space to make large one-pot meals for your whole family or camping group. The best part? They can handle just about everything. Try making scrambled eggs with cornbread on the side or pop in chicken pieces to make a chunky soup or stew. And if you're a vegetarian, go nuts with those chopped up veggies!
Below, we picked 21 of our favourite Dutch oven camping recipes begging to be cooked up. From breakfast (eggs, eggs and more eggs) to hearty comfort foods to tasty desserts like cobbler and cake. Oh and one trick we love is to balance out the heat by closing the lid and adding some hot coals on top.
Let us know how you use your Dutch oven in the comments below.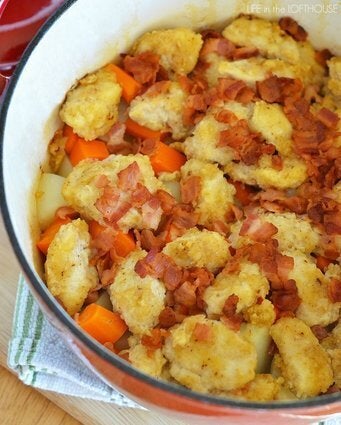 Dutch Oven Camping Recipes