As TIFF 2015 approaches — the dates this year are Sept. 10 to 20 — the excitement keeps building for the anticipated films. With hundreds of movies being shown around Toronto during the film festival, it's hard to know where to start. So we'll begin with the big ones.
So far, 15 red carpet galas have been announced, as well as 34 special presentations (which usually involve big names and world premieres), with more expected in the coming weeks.
We've rounded up some of the highlights below, and will keep adding as the announcements keep coming.
And we'll admit, we were more than a little swayed by star power in putting together this highlight reel, but would like to point out that the best films at TIFF are often the small ones that you simply won't see anywhere else. So when you can't get tickets for Matt Damon's gala, remember there's another 20 films just waiting for you to watch them.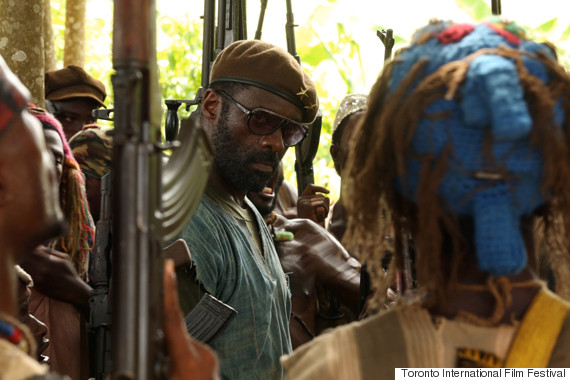 Beasts Of No Nation
Director: Cary Fukunaga
Stars: Idris Elba
The buzz: "Beasts will get a simultaneous theatrical rollout alongside its Netflix premiere, and if Idris Elba plays the role of child-snatching warlord with half the intensity we know he's capable of, it's not crazy to think he could garner the streaming service's first Academy Award nomination." —Wired
World Premiere
Beeba Boys
Director: Deepa Mehta
Stars: Randeep Hooda
The buzz: "It talks about racism, discrimination, the frustration of being marginalised in a white country but at the end, it's a family story. All gangsters are family men." —Mumbai Mirror
World Premiere
Black Mass
Director: Scott Cooper
Stars: Johnny Depp, Joel Edgerton, Benedict Cumberbatch, Rory Cochrane, Jesse Plemons, Kevin Bacon, Dakota Johnson, Julianne Nicholson, Corey Stoll, Peter Sarsgaard
The buzz: "With those cool blue eyes, and that calm, gravelly tone of voice, Depp is totally transformed here. It reminds you of what he can do when he's not just putting on silly hats and affected accents." —Cinema Blend
Brooklyn
Director: John Crowley
Stars: Saoirse Ronan, Domhnall Gleeson, Emory Cohen, Jim Broadbent, Julie Walters
The buzz: "Brooklyn' unfolds almost like a prim Victorian novel, presenting a young Irish woman, nobly brought to life by Saoirse Ronan, torn between two lovers..." —Variety
The Danish Girl
Director: Tom Hooper
Stars: Eddie Redmayne, Alicia Vikander, Amber Heard, Sebastian Koch, Ben Whishaw, Matthias Schoenaerts
The buzz: "The film, costarring Alicia Vikander and Amber Heard, will mark yet another ambitious performance for Redmayne, who seems intent on pushing his talent to the limits with each film." —Screen Rant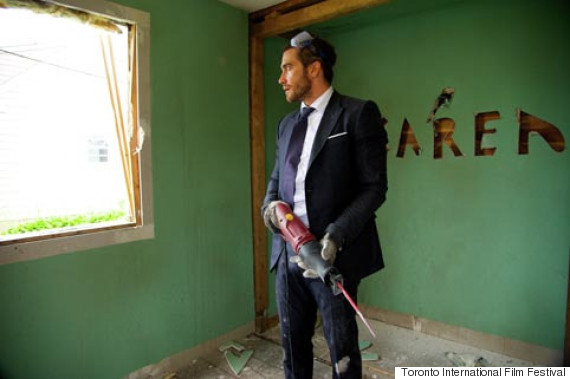 Demolition
Director: Jean-Marc Vallée
Stars: Jake Gyllenhaal, Naomi Watts, Chris Cooper
The buzz: It's the world premiere of the film by the Quebec director who previously directed "Dallas Buyers Club"
The Dressmaker
Director: Jocelyn Moorhouse
Stars: Kate Winslet, Liam Hemsworth
The buzz: "Moorhouse has described [it] as '"Unforgiven" with a sewing machine.'" —Variety
World Premiere
Eye In The Sky
Director: Gavin Hood
Stars: Helen Mirren, Alan Rickman, Aaron Paul
The buzz: "The hot button thriller follows the complicated chain of authority that is firmly yanked when a new wrinkle enters a drone mission." —Empire Online
World Premiere
Forsaken
Director: John Cassar
Stars: Kiefer and Donald Sutherland
The buzz: "In the film, Kiefer is John Henry Clayton, who returns home to the family ranch after a lengthy estrangement from his preacher father, played by Donald." —The Toronto Star
World Premiere
Freeheld
Director: Peter Sollett
Stars: Ellen Page, Julianne Moore, Steve Carell, Michael Shannon
The buzz: "A moving drama starring Ellen Page and Julianne Moore as domestic partners. The story focuses on their struggle to keep a pension intact when Laurel Hester, played by Julianne Moore, is diagnosed with cancer." —First Showing
World Premiere
Hyena Road
Director: Paul Gross
Stars: Paul Gross, Rossif Sutherland
The buzz: "Gross wrote, directed and stars in the modern war drama, which is about Canadian snipers and intelligence officers in Afghanistan." —Calgary Herald
World Premiere
I Smile Back
Director: Adam Salky
Stars: Sarah Silverman, Josh Charles, Thomas Sadoski, Mia Barron, Terry Kinney, Chris Sarandon
The buzz: "Sarah Silverman takes a decidedly dark turn in director Adam Salky's unflinching look at a wife and mother's battle with self-destructive depression." —Hollywood Reporter
Legend
Director: Brian Helgeland
Stars: Tom Hardy
The buzz: "A story about two twin brother gangsters from London, played by Tom Hardy. Both of 'em!" —First Showing
World Premiere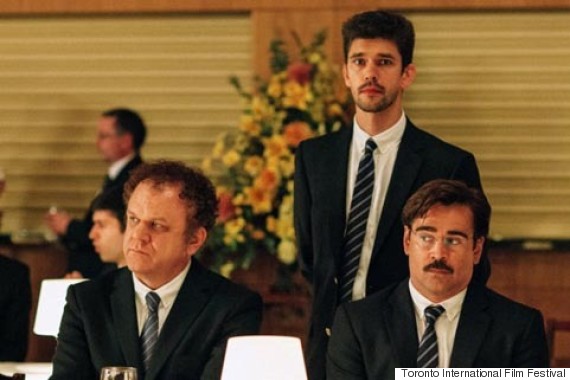 The Lobster
Director: Yorgos Lanthimos
Stars: Colin Farrell, Rachel Weisz, John C. Reilly, Léa Seydoux, Ben Whishaw
The buzz: "For most of its two-hour running time, 'The Lobster' is seriously twisted and seriously funny." —The Wrap
Lolo
Director: Julie Delpy
Stars: Julie Delpy
The buzz: "This film deals with universal themes: We have a relationship between two people who come from opposite worlds but are drawn to each other; and we also touch on in a humorous way the issues that single mothers in their 40s face when looking for love." —Variety
The Man Who Knew Infinity
Director: Matthew Brown
Stars: Dev Patel, Jeremy Irons, Stephen Fry
The buzz: "It's the story of a man who overcame incredible obstacles to become one of the most important mathematicians of his day. It's a great human story. It's true. And I'm glad that the world is finally going to get to enjoy it." —Variety
World Premiere
The Martian
Director: Ridley Scott
Stars: Matt Damon, Kate Mara, Jessica Chastain, Michael Pena, Kristen Wiig, Jeff Daniels
The buzz: "The Martian tells the story of astronaut Mark Watney, who is presumed dead after a storm on the planet and left behind by the crew. Left with limited supplies and resources, Watney has to find a way to survive on the Mars, contact NASA and wait to be rescued." —BGR
World Premiere
The Program
Director: Stephen Frears
Stars: Ben Foster, Chris O'Dowd, Dustin Hoffman
The buzz: "Of the various Lance Armstrong movies to go into development, the first and so far only one to be produced has been directed by Stephen Frears and scripted by John Hodge, still best known as the screenwriter of Trainspotting." —Film Divider
World Premiere
Remember
Director: Atom Egoyan
Stars: Christopher Plummer, Martin Landau, Dean Norris
The buzz: "This is one that has Oscar bait potential, and could see Plummer make a run at a second Oscar." —Deadline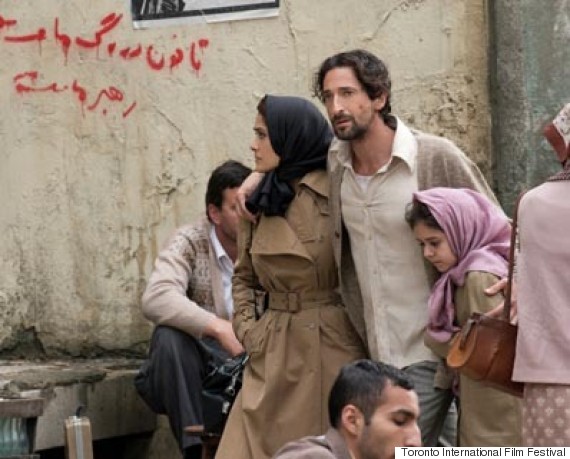 Septembers Of Shiraz
Director: Wayne Blair
Stars: Salma Hayek, Adrien Brody, Shohreh Aghdashloo
The buzz: "The story relays the true story of a secular Jewish family caught in the Islamic revolution in Iran, and their heroic journey to escape from the tyranny sweeping their country." —Film Ink
World Premiere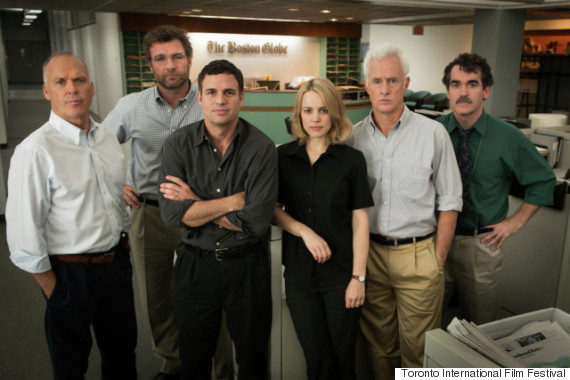 Spotlight
Director: Tom McCarthy
Stars: Mark Ruffalo, Michael Keaton, Rachel McAdams, Liev Schreiber, John Slattery, Stanley Tucci, Brian d'Arcy James, Billy Crudup
The buzz: "Spotlight will bring the story of the Pultizer Prize winning Boston Globe's investigation to life." —Geeks of Doom
International Premiere
Stonewall
Director: Roland Emmerich
Stars: n/a
The buzz: "To Emmerich's credit, it looks like the film won't be shrinking away by the conflicts within the gay rights movement itself, as well as against authority figures which tried to shut the Stonewall Inn down." —Screen Rant
World Premiere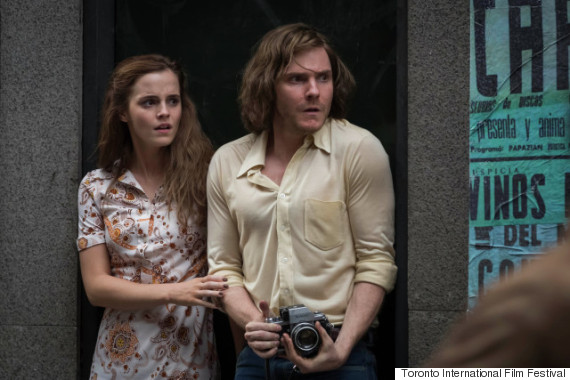 Colonia
Director: Florian Gallenberger
Stars: Emma Watson and Daniel Brühl
The buzz: "Formerly titled Colonia Dignidad, Colonia stars Watson and Bruhl as Lena and Daniel, a young German couple swept up the 1973 Chilean coup." —I Am Rogue
World Premiere
Desierto
Director: Jonás Cuarón
Stars: Gael Garcia Bernal and Jeffrey Dean Morgan
The buzz: "Cuarón will be directing from a script he co-wrote with Mateo Garcia, with the director producing alongside his father and Gravity collaborator Alfonso Cuarón, Carlos Cuarón, and Alex Garcia, with Bernal executive producing." —Hey U Guys
World Premiere
Families (Belles Familles)
Director: Jean-Paul Rappeneau
Stars: Mathieu Amalric, Marine Vacth, Gilles Lellouche
The buzz: "Back after 11 years off the scene, the award winning director has brought together a scintillating cast led by Mathieu Amalric." —CineEuropa
World Premiere
The Family Fang
Director: Jason Bateman
Stars: Nicole Kidman, Jason Bateman, Christopher Walken
The buzz: "The novel The Family Fang has been described as The Royal Tennenbaums meets Who's Afraid of Virginia Woolf? So, it seems the brand of edgy comedy that Bateman forged with Bad Words is a fantastic starting point." —Cinema Blend
World Premiere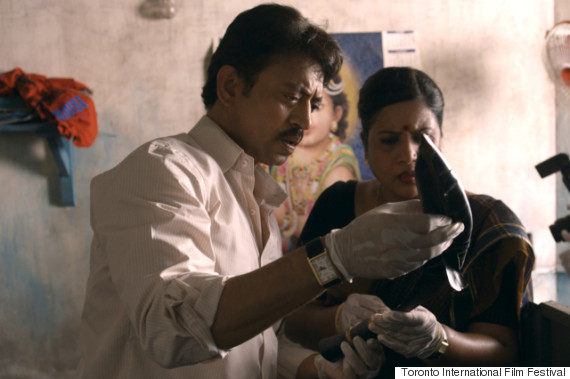 Guilty (Talvar)
Director: Meghna Gulzar
Stars: Irrfan Khan, Konkona Sensharma, Neeraj Kabi, Sohum Shah, Gajraj Rao, Atul Kumar, Tabu
The buzz: "Going by the pulse in the festival circuit, there appears to be a demand for Talvar with the Cairo International Film Festival in November evincing an interest in it." —Hindustan Times
World Premiere
The Idol (Ya Tayr El Tayer)
Director: Hany Abu-Assad
Stars: Qais Atallah, Hiba Atallah, Ahmad Qassim, Abdelkarim Abu Baraka, Tawfeek Barhom, Saber Shreim, Ahmed Al Rokh, Nadine Labaki
The buzz: "From refugee camps to the world of Arab Idol, Mohammed Assaf's story continues to travel. Its latest destination? The silver screen." —Arab News
World Premiere
The Lady in the Van
Director: Nicolas Hytner
Stars: Maggie Smith, Dominic Cooper, James Corden
The buzz: "Oscar winning actress Maggie Smith plays Miss Shepherd, a character she has played before on stage and on the radio, and she looks like quite a hoot." —First Showing
World Premiere
Maggie's Plan
Director: Rebecca Miller
Stars: Greta Gerwig, Ethan Hawke, Bill Hader, Maya Rudolph, Travis Fimmel, Ida Rohatyn, Wallace Shawn, Julianne Moore
The buzz: "The film, based on a story by Karen Rinaldi, is a screwball take on the fluctuations of modern love that 'puts a new spin on the romantic comedy.'" —Variety
World Premiere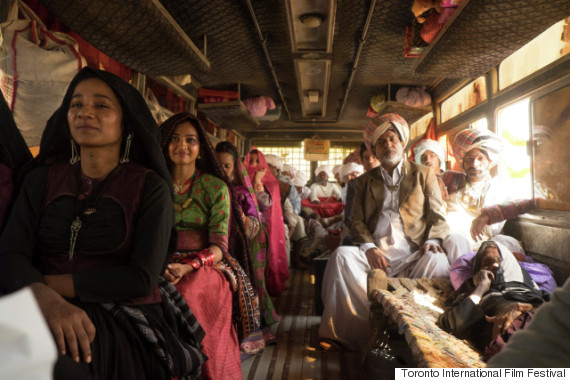 Parched
Director: Leena Yadav
Stars: Tannishtha Chatterjee, Radhika Apte, Surveen Chawla, Adil Hussain, Lehar Khan, Riddhi Sen, Mahesh Balraj, Chandan Anand
The buzz: "Parched is written and directed by Yadav, whose credits include 2010's Teen Patti, which starred Bollywood icon Amitabh Bachchan and Ben Kingsley." —Hollywood Reporter
World Premiere
Room
Director: Lenny Abrahamson
Stars: Brie Larson, Jacob Tremblay, Joan Allen, Sean Bridgers, William H Macy
The buzz: "Exploring the boundless love between mother and child... this will definitely throw you for a loop." —First Showing
Sunset Song
Director: Terence Davies
Stars: Agyness Deyn, Peter Mullan, Kevin Guthrie
The buzz: "Deyn plays Chris Guthrie, a young woman coming of age as her family is beset by tragedy." —Empire Online
World Premiere
Trumbo
Director: Jay Roach
Stars: Bryan Cranston, Adewale Akinnuoye-Agbaje, Louis C.K., Elle Fanning, John Goodman, Diane Lane, Alan Tudyk, Michael Stuhlbarg, Helen Mirren
The buzz: "With a post-Breaking Bad Bryan Cranston in the lead role and a storyline that delves into the worst excesses of the anti-communist McCarthy era, the biopic Trumbo always had the potential for awards-season success." —The Guardian
World Premiere
Where to Invade Next
Director: Michael Moore
Stars: Michael Moore
The buzz: "Where To Invade Next could be Moore's funniest film for years, as he's very insistent that it is layered in satire." —Cinema Blend
World Premiere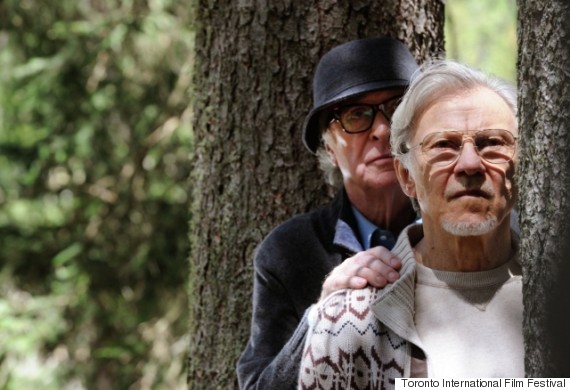 Youth
Director: Paolo Sorrentino
Stars: Michael Caine, Harvey Keitel, Rachel Weisz, Paul Dano, Jane Fonda
The buzz: "A film about old artists by a much younger man, Paolo Sorrentino's second English-language feature is an immeasurable improvement on his first..as it takes on potentially heavy material in a disarmingly whimsical, intelligent and keen-witted manner." —Hollywood Reporter
Also on HuffPost