The unknown hero, known only as Laura, left a heartwarming note that read: "I saw your car had a parking ticket on it, I'm sure whatever you are going through at hospital is tough enough so I have paid for you. Hope things get better."
On Monday, the mother posted the image to Facebook to say thanks. "I hope that Laura sees this and knows how much I appreciate her support," she wrote.
Since being posted, the note has gone viral with over 51,000 likes and 5,000 shares. In the comments, many praised Laura for her good deed. "What a lovely lady Laura must be," one wrote. "Her random act of kindness helped this lady when she obviously needed it. You truly are an angel Laura."
Another said: "A beautiful gesture indeed – it is about time the good things that happen are reported. Fantastic to see and hear of such kindness."
Amazingly, a similar incident occurred in Barrie, Ont. just last month. Mom Kaylee Goemans paid for parking when she took her newborn son to the emergency room, but when she realized she would be at the clinic for much longer than expected, kind strangers began adding change to her street metre so she wouldn't get a ticket.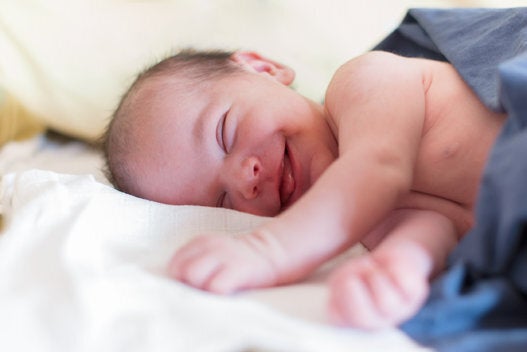 7 Things All New Moms And Dads Need To Know