The death of Cecil the Lion sparked a reaction worldwide, with celebrities such as Cara Delevingne and Ian Somerhalder expressing their outrage via social media.
And they weren't the only ones mourning Cecil -- fashion designer Mary Martin was so moved by the tragedy, that she decided to create a dress inspired by the death of the lion.
"When I saw the lion on the TV I was deeply deeply shocked," Martin told BBC World Service. "So basically, I went in my room and because he was dead I thought I'd make a dress in black to represent the death of the lion."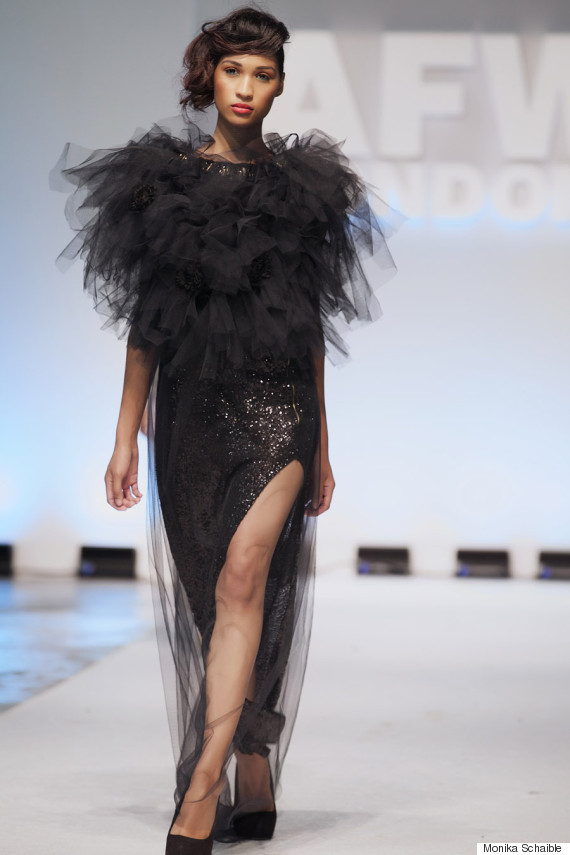 The handmade dress is made of sparkly black fabric and features layers of black tulle at the top, to represent the lion's mane.
"Different textures of tulle which I've attached to the dress. The back has got the silkiness and fineness of the lion's body," said Martin.
The frock, which took Martin two weeks "day and night" to create, was shown at the fifth annual Africa Fashion Week London, where emerging and established designers showcase their work.
Check out more highlights from Africa Fashion Week London 2015 below:
Follow Huffington Post Canada Style on Pinterest, Facebook and Twitter!