Canada's only female giant panda is marking her birthday today.
And like any excited eight year old, Er Shun posed with and then tore into her present with enthusiasm.
Er Shun arrived at the Toronto Zoo in 2013 with a younger male panda by the name of Da Mao. The pandas stay in Canada as part of a 10-year agreement with China. According to the Zoo's website, the bears are being monitored with the hopes of the two breeding. Any offspring produced by the bears will stay in Canada until they are of an age to be moved.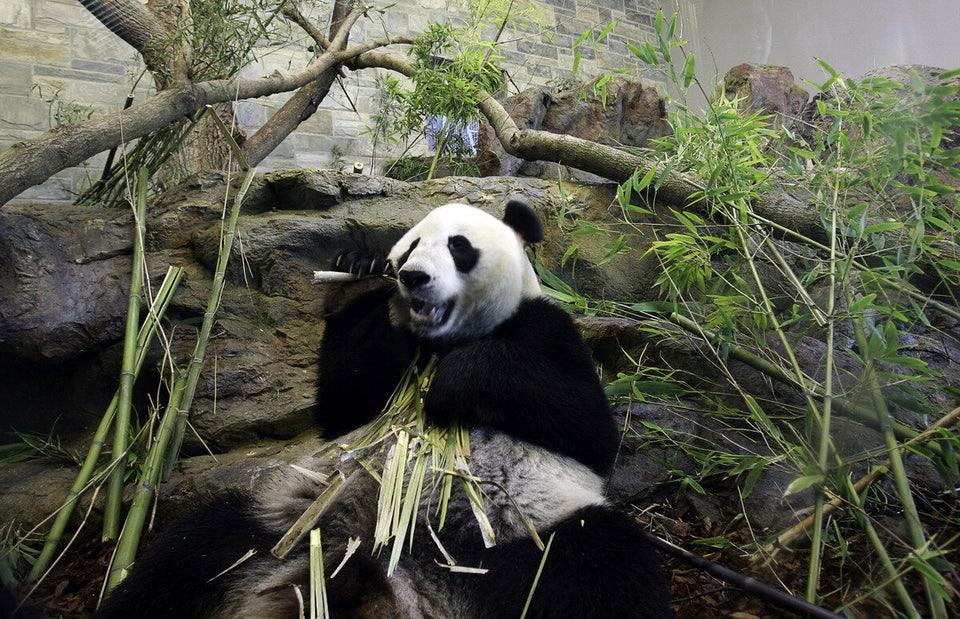 14 Panda Exhibits Around The World