The BC SPCA has seized nearly 60 animals from a Surrey, B.C. property that had been badly neglected.
In total, 35 dogs, 16 horses, and six cats were found to be severely malnourished, without any water, food, or shelter, said the SPCA said in a news release Wednesday. The horses were suffering from cracked, chipped, and overgrown hooves.
The SPCA took the animals on Tuesday, and taking care of them could cost up to $20,000, said chief prevention officer Marcie Moriarty.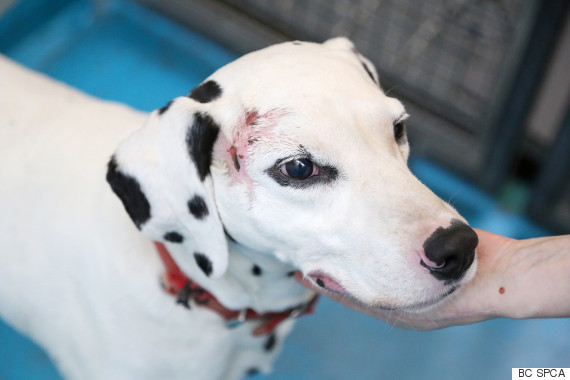 "The BC SPCA would be grateful for any donations to help support the ongoing care and treatment for these animals and we hope that new, loving homes can be found for them as soon as possible," said Moriarty.
The organization has launched an animal cruelty investigation.
The dogs have been taken to the SPCA's Vancouver hospital to be checked over, but will soon be sent to other shelters across the Lower Mainland where they will be put up for adoption.
Some of the animals are pictured below:
Neglected Animals Seized From Surrey, B.C. Home (LIST)



Also on HuffPost:
Animal Cruelty Cases In B.C.