For two decades, a brass ring that Louis-Philippe Lachaine found as a kid brought him good luck.
Last month, it brought him a kindred spirit.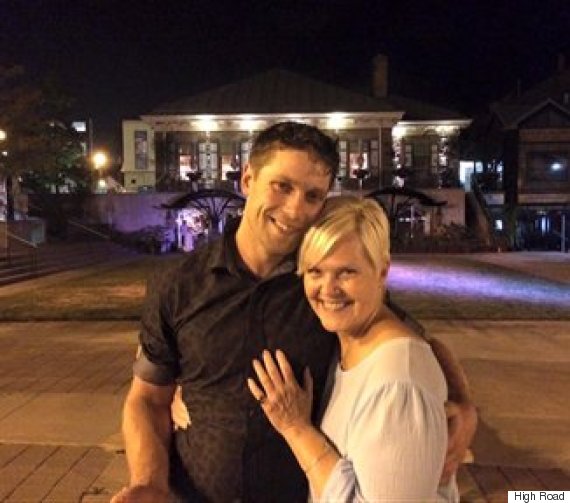 Lachaine, a member of the Canadian Forces, found the ring when he moved into a home in Whitehorse, Yukon, in the mid-'90s.
The previous owners left a series of "knickknack boxes" behind. In one of them, he found a brass ring with a green stone that had the engravings of Texas' San Marcos High School and the year 1977 on it.
Lachaine, a child at the time, has held on to the ring ever since. And in that time it has served as a kind of "good luck charm," he told The Huffington Post Canada.
"I'd be fiddling with it and get some good news," he said.
Lachaine kept it with him when he served with a military police company near Kabul in Afghanistan. An avid traveller, he took the ring with him to places such as Germany, Amsterdam, New Zealand and Kenya.
"It followed me all over the world," Lachaine said.
He came upon the ring while searching through a duffle bag last year. Suddenly it dawned on him to track down its owner through Facebook.
He searched San Marcos High School online and was eventually in contact with its alumni association through its Facebook page. Two weeks later, the ring was matched to its owner, thanks to some initials engraved inside it.
Lachaine learned that the ring belonged to Teresa Stott, who lost it in a hotel in Anchorage, Alaska in 1981, The San Marcos Daily Record reported.
The two made contact via Facebook just before last Christmas.
In exchange for the ring, Stott, a traveller herself, gave Lachaine a medal depicting St. Christopher, the patron saint of travellers.
The two plan to stay in touch. They might even travel somewhere together.
Lachaine admitted, however, he was a "little sad" to give the ring back.
"But it was that moment where I felt happy at the same time that it was finding its way home," he added.
Like Us On Facebook

Follow Us On Twitter

ALSO ON HUFFPOST:
Photo gallery

4 Decades Later, Family Gets Vietnam Vet's Lost Ring Back

See Gallery