Surrey RCMP are searching for a break-in suspect who physically and sexually assaulted a 70-year-old woman after she couldn't give him any cash.
The man, who was armed with a weapon, made his way into the home in the 16700 block of 28th Avenue on Wednesday afternoon, said police in a news release.
"The male demanded cash and other items, however, the woman was not able to meet his demands," they said.
The suspect allegedly assaulted the woman — both physically and sexually — leading to "significant injuries."
After the man left with "only a few items," the woman was able to free herself and get to a neighbour's home to call police. She is now being treated in the hospital for non-life threatening injuries.
The suspect is described as between 20-30 years old and about 5'8" to six feet tall.
"Police want the community to be on alert, especially in the area in which this occurred," said the release.
"This is an incomprehensible crime," said Staff-Sgt. Dale Carr. "To prey on anyone is way offside, but then to prey on a 70-year-old woman is unconscionable."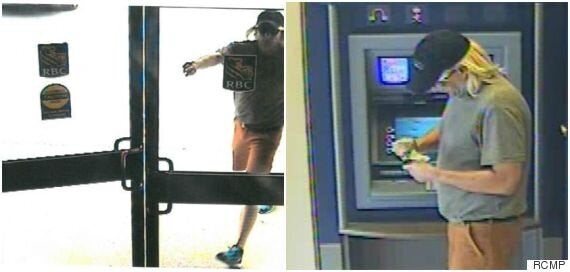 UPDATE - Aug. 13, 2015: RCMP released photos of the suspect, which were taken from bank security cameras at the Brookswood RBC in Langley. The man is seen using an ATM at about 2 p.m. on Aug. 12.
He's believed to have a medium build, clean-shaven, with no visible marks, scars or tattoos, said police. At the time of the offence, he had shoulder-length, light-coloured hair that may not be real. He spoke without any distinguishable accent, noted police.
UPDATE - Sept. 4, 2015: Surrey RCMP have arrested a 42-year-old man from Langley in this case and are recommending charges including aggravated sexual assault, forcible confinement, break and enter, robbery with a firearm and disguise with intent.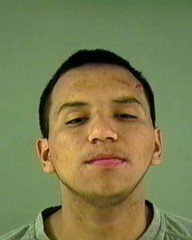 Vancouver's Most Wanted, April 2015