Using an online calculator to help you lose (or gain) weight isn't a new concept, but asking people what they're willing to do to see change is.
Last month TIME magazine reported about the public availability of a new weight-loss calculator created by the National Institute of Health.
Like most online weight calculators, the Body Weight Planner asks users for their current weight, age, gender, height, activity level, goal weight and a desired date to lose the weight by.
The next step asks users for a little more, specifically which physical activity changes they are willing to make to lose weight. Users can make an estimate saying they'll increase physical activity by five per cent to 55 per cent, for example, or they can use the tool to add on specifics like moderate walking for half an hour, five days a week or intense cycling for 60 minutes once a week. These specifications are what helps set the calculator apart from its competitors.
Unlike most generic weight-loss calculators, NIH says their planner was developed and validated using a math model to "forecast how body weight changes when people alter their diet and exercise habits." And for those who are really into the numbers, NIH added an advanced setting that lets users track their daily weight-loss down to the decimal.
And of course, if you aren't willing to change up your fitness routine you can still use the planner, but it will likely lead to consuming less calories.
Once you've made your commitment, the tool tells you exactly how many calories one should consume in order to reach and maintain their goal weight in their desired time frame. The tool then leads to the USDA's SuperTracker website, a page which includes personalized meal plans and weightloss tips for those looking to take action right away.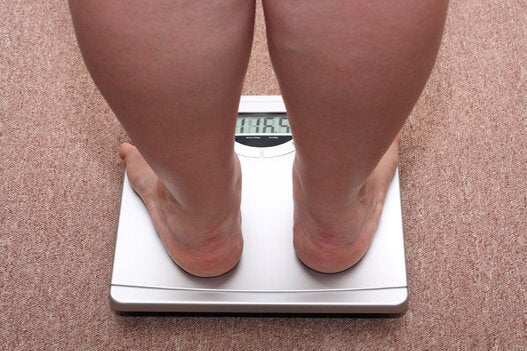 Overweight and Obese Albertans: The Facts