Mere months ago, adults who enjoyed colouring had to steal Sesame Street colouring books from children and probably felt a little embarrassed by it. But thanks in part to an explosion of colouring books aimed at the non-preschool set, colouring is now cool.
The trend inspired Carrie Wong and Witek Radomski to create Legendary Landscapes, a colouring book featuring the many varied and impressive landscapes of Canada.
"We are inspired by Johanna Basford's Secret Garden and Enchanted Forest," Wong told the Huffington Post Canada. "She has truly set the standard for adult colouring books. We were very impressed by the level of detail and intricacy in her work as well as the composition and design."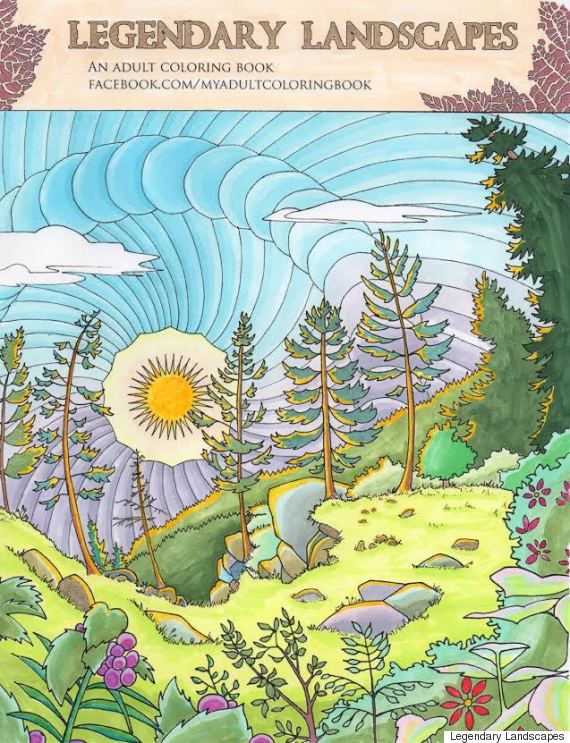 Wong became a fan of adult colouring herself and found a few Facebook colouring groups where fellow artists could share their work and get feedback from members.
"Everyday I would see personal posts from members who had significantly improved their lives with adult colouring books," she said. "It may seem surprising but many people with chronic pain, anxiety, or depression were helped by picking up colouring as a hobby." As an artist, she wanted to contribute to that sense of well being in others while also providing a creative outlet.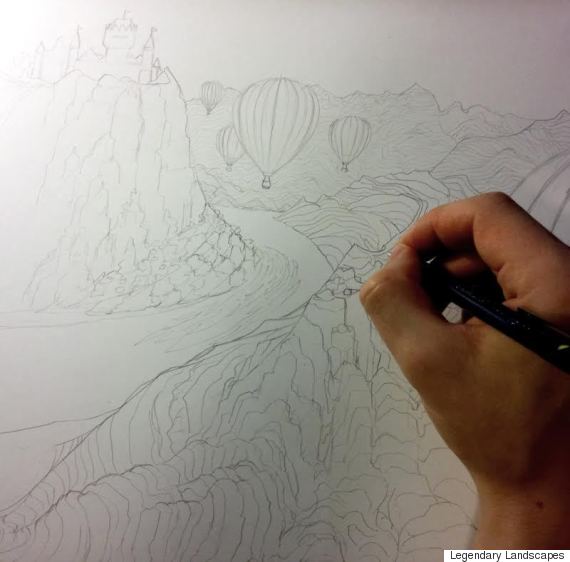 With that creativity in mind, Legendary Landscapes doesn't just stick to real scenes from Canada, the art also explores outer space and mysterious dimensions.
Previous studies have shown colouring can be relaxing, meditative and calming as a pastime. In July, colouring books also earned top spots on Amazon's best-selling books list.
Legendary Landscapes is currently available for pre-sale through a Kickstarter campaign, with plans to ship the completed books in early November. You can get a sneak peak of their pages here.
But in the meantime, here are 17 other great colouring books covering everything from nature to women's history.
17 Of The Best Adult Colouring Books