Toronto's going to experience Parapan Am Games withdrawl shortly and the closing ceremony Saturday didn't help one bit.
Because, you see, Wyclef Jean was there and he pretty much brought the house down:
.@wyclef brings his signature sound and swagger back to #Toronto to celebrate the athletes of the Americas. #TO2015 pic.twitter.com/v2n6SW6Fto

— TORONTO 2015 (@TO2015) August 16, 2015
He sang Bob Marley's 'No Woman No Cry' and wore his Parapan Am pride proudly: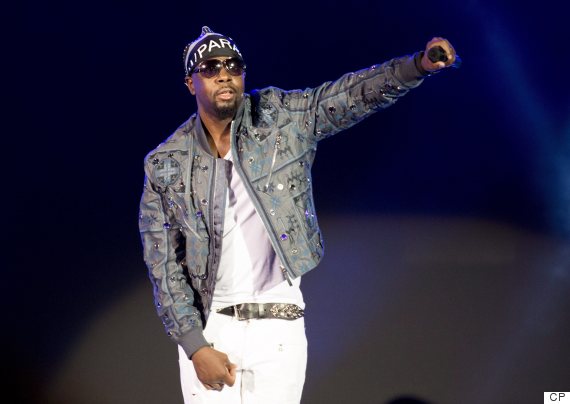 He got the celebratory crowd moving:
.@wyclef shimmy shimmy. #TO2015 pic.twitter.com/8dPu3IeGTB

— Brianna Tammaro (@briannatammaro) August 16, 2015
He went out to be with the athletes: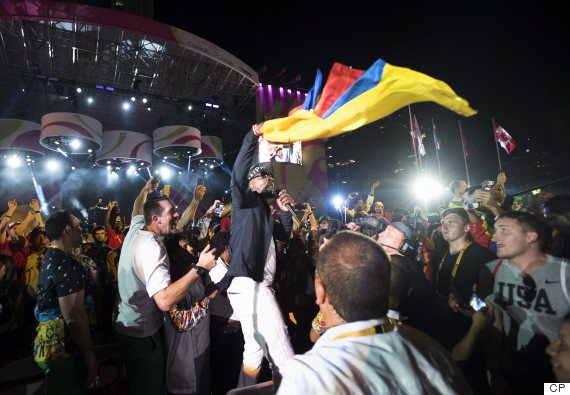 And the crowd loved it:
So inspiring to see @wyclef dancing with parapan athletes and taking selfies #TO2015 #inspiration

— Anne Marie Batten (@AnneMarieBatten) August 16, 2015
And you know what else they loved? Yep, the fireworks.
Then his happened to end the night! Great #fireworks show to the #ParapanAmGames #PanAmGames game #TO2015 pic.twitter.com/zKm1d9byl1

— Jon Gauthier (@JonGauthier) August 16, 2015
There were fireworks every night at Nathan Phillips Square during the Pan Am and Parapan Am Games, and Saturday was no different: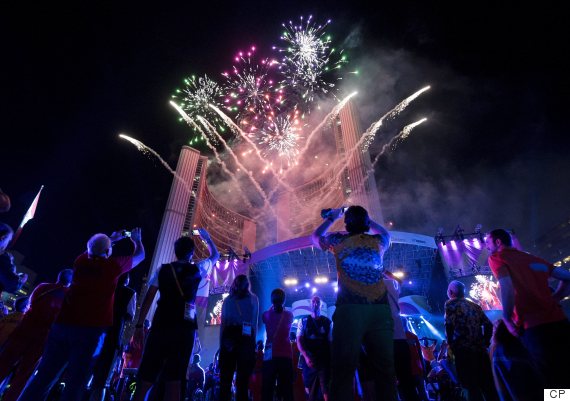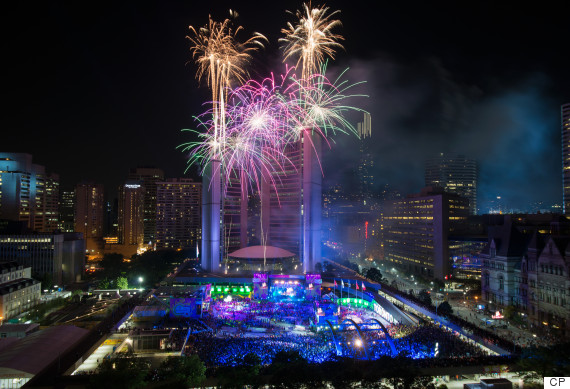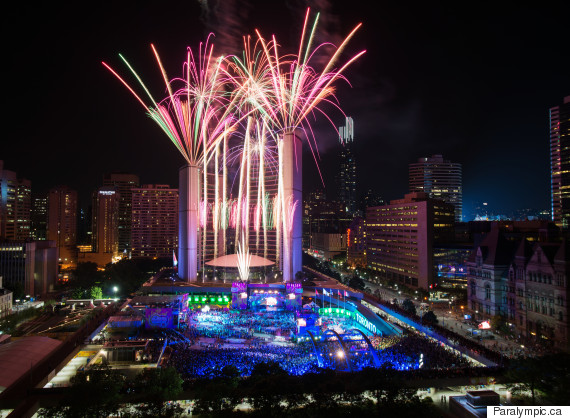 And you know what? They never got old.
Taking in the #ParapanAmGames fireworks from the 35th floor🎆Had so much fun at the closing ceremony w @Jenna_kCampus pic.twitter.com/E38YDXJLtr

— Sarah Patterson (@sarahpatt) August 16, 2015
Not once. Farewell, fireworks. Toronto's gonna miss you something awful.