Maryland parents are remembering a man known as "Batman" who dedicated his spare time to dressing up as the superhero and visiting children in hospital. Sadly, Lenny B. Robinson was struck by a car on Sunday night after he pulled over on a highway to investigate engine troubles in his custom-made Batmobile. He was pronounced dead at the scene.
The 51-year-old was known for dressing up as the Dark Knight and surprising kids in hospitals in the Baltimore-Washington area. "He touched a lot of lives and made a lot of kids smile," his brother, Scott Robinson, said. "That's all he wanted to do."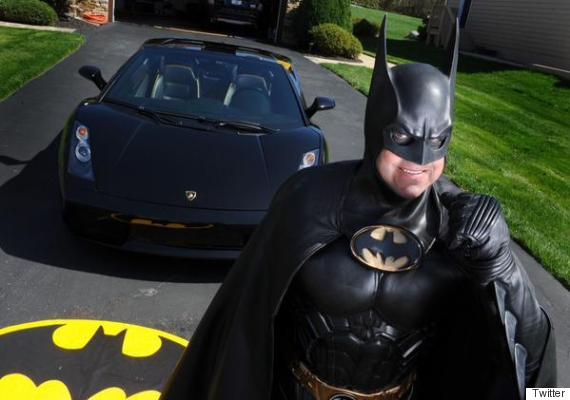 Robinson gained fame in 2012 after he was pulled over by Montgomery County police on Route 29 while donning his full superhero attire. A video of the incident went viral soon after and he became known as Route 29 Batman.
Following his rise to fame, the father-of-three kept his heart of gold and maintained he was "just doing it for the kids." According to CNN, Robinson spent tens of thousands of dollars on his 60s-style Batmobile, his detailed Batman suit and various gifts he would give out to the children he visited. These trinkets included things like colouring books and sunglasses, each signed with the Cape Crusader's autograph.
Following news of Route 29 Batman's death, parents have begun posting photos and sharing stories online in memory of the hero who visited their kids in hospital. Flip through the slideshow to see the touching memories.
Parents Remember Route 29 Batman
According to the Washington Post, Robinson originally began wearing a Batman suit because it was one of his son's, Brandon's, favourite superheroes. But after seeing other children's reactions to it, the 51-year-old decided to continue and even bring his heroism to sick kids.
In a 2012 interview with CBS Baltimore, Robinson said: "They're constantly fighting for their lives, and if this helps them then that's what it's all about."