You can't plan everything that happens at a wedding. And sometimes, that's what makes them so memorable.
Kevin Kennedy Ryan and Jessica Ryan Smith were married at the Ravenwood Event Center in Chicago on July 25. They were about to exchange their first kiss as husband and wife when this happened.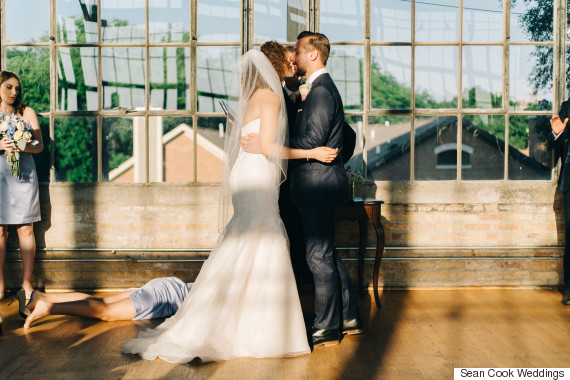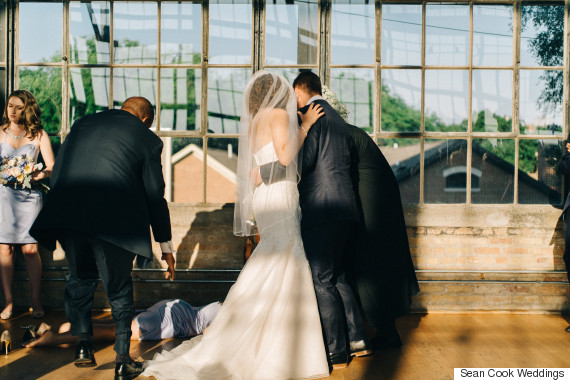 The person on the floor is Ryan's 16-year-old sister Grace, who passed out from the heat in a building that had floor-to-ceiling windows, ABC News reported.
The unexpected moment was captured by Sean Cook Weddings.
"I'm pretty sure it was the hottest day of the year," Ryan told ABC. "We'd all been standing in the sun doing pictures ... I know I was dripping with sweat."
Grace hadn't eaten or drank much throughout the day. She was fine after being helped to her feet and taken to another room. The couple then did the kiss once more.
Ryan posted the photo of his fallen sister to Imgur on Sunday, where it had racked up over 1.75 million views as of Monday night.
"I just spoke to her on the phone, she's been at school all day, so was very oblivious [about the attention]," Ryan told Mashable Monday.
"I could metaphorically hear her jaw drop when she realized I wasn't lying to her though. She's got a good sense of humour about it all and seemed pretty keen when I said that 'Good Morning America' and 'Inside Edition' wanted to talk to her about it!"
One thing's for sure: this great-looking couple has a story to tell.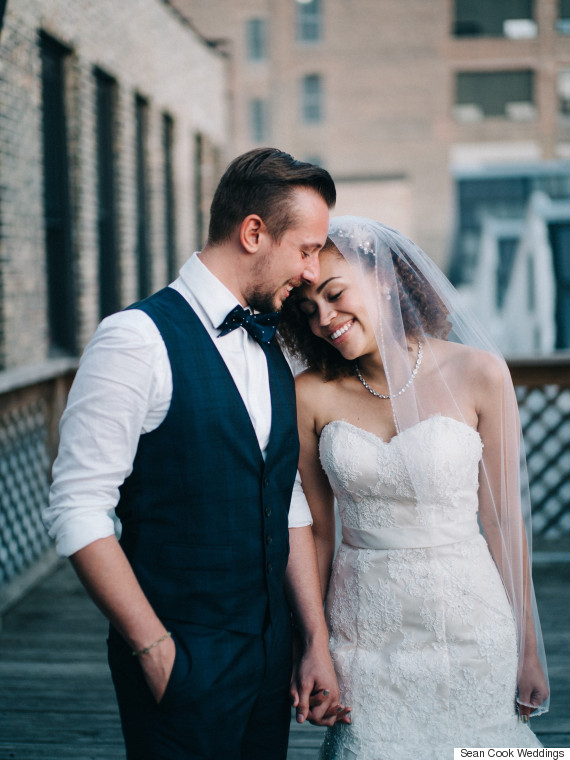 Like Us On Facebook

Follow Us On Twitter

ALSO ON HUFFPOST:
50 Modest Wedding Dresses For Princess Brides