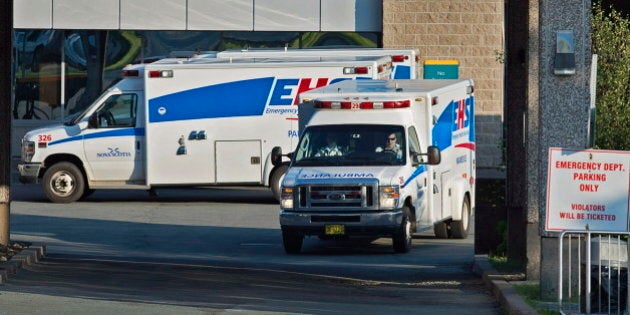 WINDSOR, N.S. — A judge set over sentencing Tuesday for a former paramedic convicted of sexually assaulting a 71-year-old woman in the bedroom of her home in rural Nova Scotia.
James Duncan Keats was scheduled to be sentenced during an appearance in provincial court in Windsor, N.S., but opted instead for a forensic sexual offender assessment.
Judge Claudine MacDonald adjourned sentencing until Oct. 26.
MacDonald found Keats guilty in June of the 2013 assault, which occurred in the upstairs bedroom of the woman's home while Keats's partner tended to her ailing husband downstairs.
Keats was found not guilty of a second charge of sexual assault involving the same woman in 2012.
He was also acquitted of two counts of breach of trust following a trial that began last September.
Outside court, Crown attorney Bill Fergusson said the court couldn't compel Keats to undergo the assessment, which was recommended in a pre-sentence report.
``They (the court) can't order it if he's not agreeable,'' said Fergusson. ``I have no reason not to get it and it could be of assistance.''
Fergusson said he would seek a prison sentence of between five and seven years.
Defence lawyer Chrystal MacAulay declined comment.