All bets were off as a seal managed to evade a great white shark in a frantic chase off Cape Cod, Mass. on Monday.
A video uploaded to YouTube by the Atlantic White Shark Conservancy shows a seal bounding out of the water off Monomoy Island as a large shark pursues it.
The video was captured by leading shark expert Dr. Greg Skomal with the Massachusetts Division of Marine Fisheries, while he worked with the conservancy.
The seal is believed to have escaped, CBS Boston reported.
This isn't the first time recently that a seal has managed to evade its pursuers.
Last Friday, orcas failed to hunt down harbour seal when their prey leapt onto a Zodiac boat in B.C.'s Desolation Sound.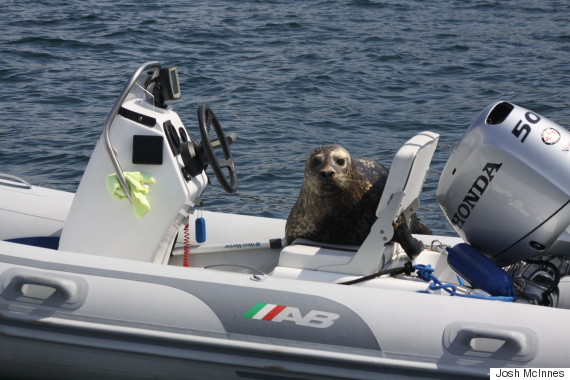 Like Us On Facebook

Follow Us On Twitter

Also on HuffPost
Air Jaws Apocalypse: Great White Shark Breaches