Choosing a post-secondary school is one of life's most important decisions.
It came in behind Paris, Melbourne, London, Sydney, Hong Kong, Boston and Tokyo, and just one spot ahead of Toronto.
QS Top Universities came up with its list by looking at 18 factors divided into five categories. They included how a city's schools rank in the world, its affordability, its student mix, its desirability, and whether employers felt that its universities produced "excellent graduates."
Factors were then weighted different ways to decide the rankings. And no, the comparatively young legal drinking age of 18 was not a factor.
Montreal came seventh with a score of 380. QS praised it for having a number of Canada's "highest ranking institutions," including McGill, which it has ranked second among Canadian universities.
QS also praised Montreal's "relatively large and diverse student population." Indeed, it was tied with Coventry, England for the third-best "student mix" score.
Earlier this year, students at Montreal's Concordia University were asked why they enjoyed studying in Montreal. They cited city features such as its friendly people, its public spaces and its restaurants.
But Montreal's total score only represented a small lead over Toronto, which received a score of 375.
Like Montreal, Hogtown was praised for having internationally-renowned universities and a "diverse community."
But it also came first on the list in the "desirability" category with a perfect score, ahead of Sydney (98), Tokyo, (95), Zurich (95) and Melbourne, Australia (94).
Vancouver sat just two spaces out of the top 10 cities index with a score of 364. No other Canadian cities made the top 50.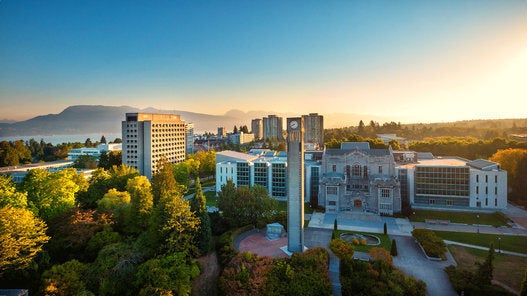 Most Beautiful University Campuses In Canada