Maria Teijeiro via Getty Images
The term "etiquette" sounds all fussy and old-school, but we still need rules for behaviour. As parents, we teach our children expectations for behaviour all the time: "Walk, don't run," "Wash hands for supper," "Coats on the hooks, boots on the mat."
Rules for social living are not just for kids. Adults have to know how to conduct themselves, too. If you invite me to your house for dinner, you can bet I am going to ask what I can bring and I'll show up with a bottle of vino. That protocol is well entrenched. But what about parental etiquette when your child is invited to a friend's birthday party? What are the expectations these days?
Judging from the recent rants I've seen on social media, the norms seem to be more loosey-goosey now, and many parents are making breaches of etiquette without even knowing it.

I sure don't want people talking about me behind my back because I committed a social faux pas by accident. I am sure you don't either.
Are we supposed to bring a gift or make a donation? Is a gift card OK? Stay at the party or drop off and go? Can siblings tag along?
(While I'm all about inclusivity, children do need to learn that sometimes they aren't included -- and that's OK! If siblings aren't invited to a birthday party, then they can't go. Learning to take "no" for an answer is important practice for children. Their special day will come soon enough.)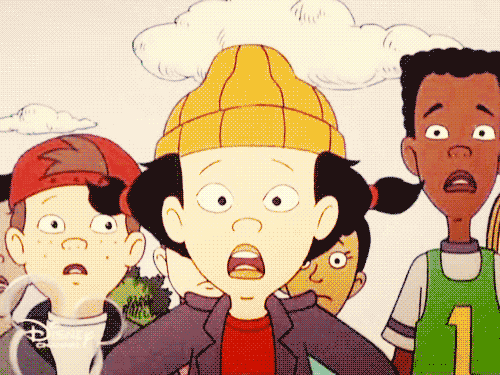 Unfortunately there are no written rules. Etiquette changes as culture changes. So while the rules for kids' birthdays are clearly in flux and leaving us all confused, we can remain true to the idea behind etiquette. The core principal is to make your company feel comfortable. So while you may not know what the social trends are in your neck of the woods, you can help ease any uncertainty when hosting a party.
Here are some tips.
1. Be Clear And Concise
Give explicit information on the invitation. Ambiguity sets others up for etiquette failure. Be polite in your wording and explain your rationale if needed.
Example: The wall climbing club needs all the children to arrive 15 minutes in advance of our party time of 4 p.m. to complete the waivers and get their equipment on. If you arrive late, they may not allow your child to join the activities.
2. Review This List Of Potential Confusion
Attendees: Who exactly are you inviting? Siblings? One parent? Both parents? The nanny? Grandparents? If the parents are divorced or separated are you inviting both? Be sure to name each person on the invitation and if you have specific exclusions, state that clearly, too.
Example: While we would love to include family members, we only have space for the kids this year. We'll be sure to take pictures and post on Facebook so you can see the fun we had.
Timing/transportation: When and where is drop off and pick up? What is the protocol? If you are supervising eight kids at a bowling alley and one suddenly goes missing, you will have a coronary. Be sure parents know to check in with you to say good-bye so you can confirm they are leaving with one of the party attendees.
Packing list: Do they need to bring anything with them? If it is a pool party do they need a towel? If its rock climbing or paint ball is there a parental permission form you needed to sign and return? When?
Gifts: Are your kids expecting gifts? Would a gift card be better? Or give to a charity like ECHOage?
3. If There Is A Breach Of Etiquette – Be Prepared!

While we would like to believe everyone is polite, we all know some people push boundaries. Instead of talking behind their backs (or on social media), be pleasant while standing your ground. It's the same process for adults as it is for children. Consider this practice for your own ability to be firm and friendly.
Example: "I am sorry, but this party is just for Thomas and his friends. We didn't invite siblings this year. Sorry if there was any confusion on my part."
And remember, in the end, your child will have a wonderful time celebrating his or her special day!
ALSO ON HUFFPOST:
Photo gallery

Lego Cake Ideas Your Kids Will Love!

See Gallery