Are you one of the thousands of Canadian college and university students who'll be moving into a dorm room over Labour Day weekend? If so, you're probably excited about your upcoming freedom, along with the chance to make new friends and immerse yourself in campus life.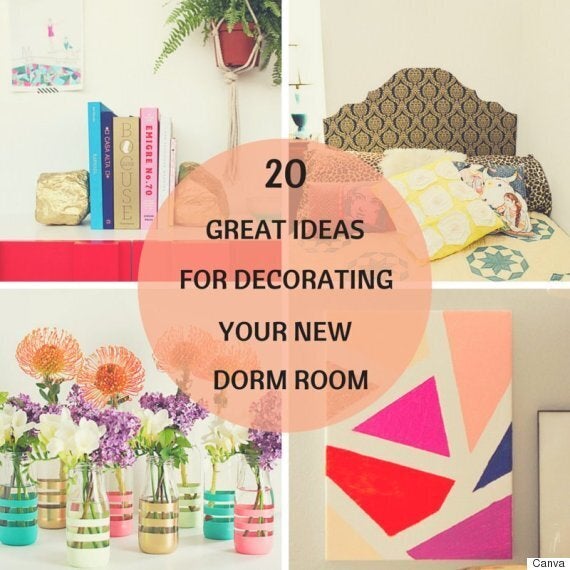 But you may be less excited about the boring dorm room you'll be spending a lot of your time in. It makes sense to keep dorms more utilitarian than funky — after all, most students live in them for just a year, so personal touches will be fleeting. That doesn't mean, however, that you're doomed to spend the next eight months staring at blank white walls from your tiny, uncomfortable bed.
Along with the inexpensive dorm essentials you can pick up at stores like Ikea, there are plenty of low-cost or DIY ways to add a personal touch to your room without losing your damage deposit. As a bonus, working on these decorating tricks together is a great way to bond with your new roommates. And because they're low cost and non-permanent, these tricks work well for your first off-campus apartment, too.
Here are 20 cheap and easy ways to make your dorm room seem less like a box and more like a home.