Back to school is an exciting time for kids, but it isn't always the easiest. For one little boy, a reporter's question made him very upset.
Watch the sweet video above.
On Tuesday, 4-year-old Andrew Macias was on his was to City Terrace Elementary School in Los Angeles when KTLA reporter Courtney Friel stopped to ask him about his big day ahead.
Following the short interview, Friel admitted she felt terrible about making the little boy cry. "This breaks my heart and now I'm anxious about sending my kids to school!" she wrote on Instagram. "He was trying to be so brave!"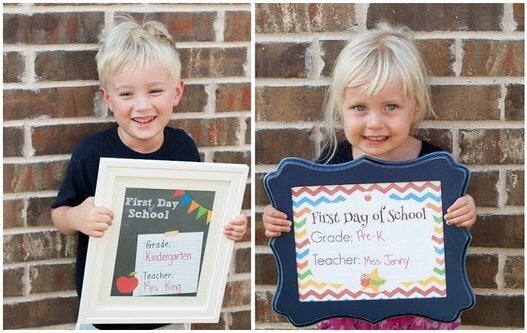 Cute First Day Of School Photo Ideas