The heatwave currently taking over parts of Quebec is sparing no one, not even the three gorillas at the Zoo de Granby outside Montreal.
And just as we love to cool off with a nice popsicle, so too did the animals on Thursday, QMI Agency reported.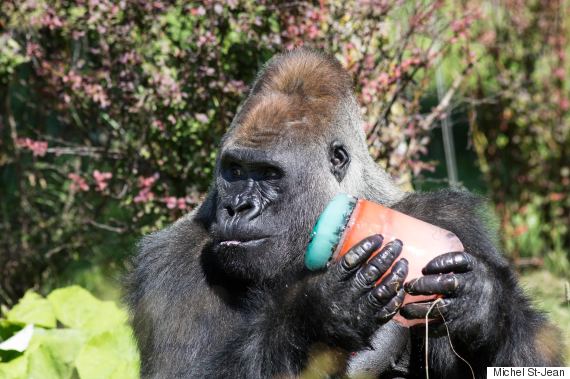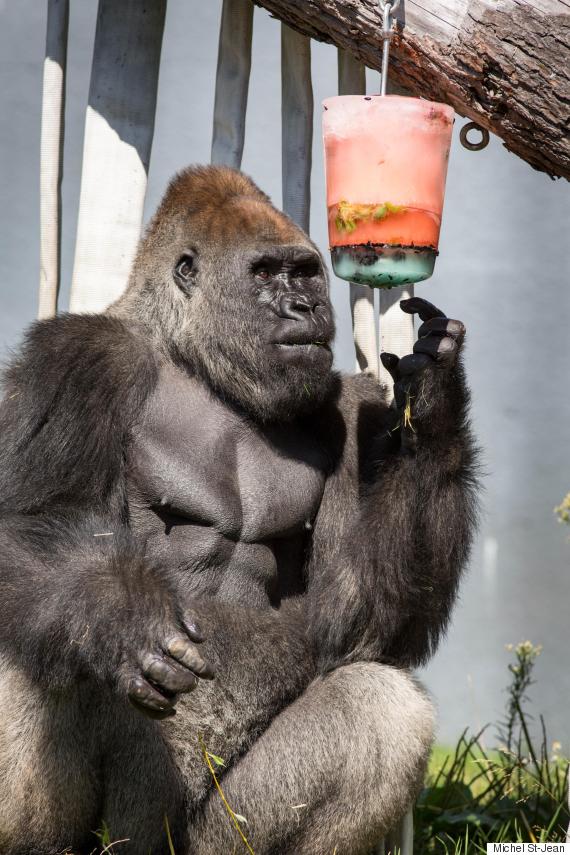 Animal supervisor Andréanne Labbé brought the gorillas the cool snack made of fruit juice, sunflower seeds and little bits of fruits and vegetables this week in an effort to keep them healthy, the agency said.
It helps keep the primates active, animal care chief Karl Fournier told HuffPost Québec. The gorillas also eat popsicles in the wintertime, although the recipes for the icy treats vary.
The zoo posted a YouTube video in 2010 showing a gorilla shattering, then eating a popsicle off the floor of its enclosure.
We'd love to say that we eat popsicles purely to stay active. But we'd be lying.
(This article originally appeared in Le Huffington Post Québec.)
Like Us On Facebook

Follow Us On Twitter

Also on HuffPost
The Gorilla Family of Mgahinga National Park