You are literally one step closer to your poutine balls.
A new app called The Food Building will allow hungry and possibly hangry CNE-goers a chance to skip long lines in the Food Building, and directly pick up their order. And anyone who spends a majority of their time eating at the Ex knows waiting in a long line is usually expected.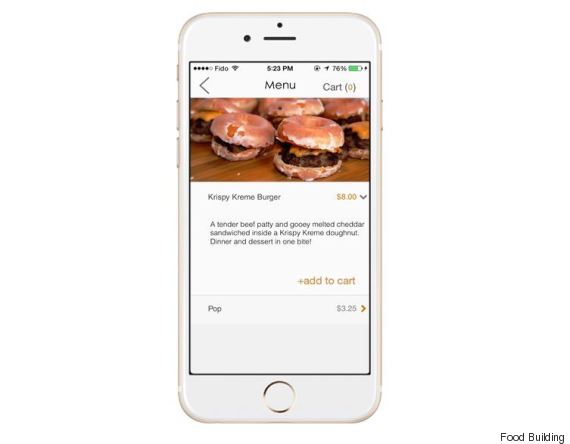 The app is pretty simple. Download it on your phone (search "cne food building" in the App Store), check out the menu selection at the Food Building and add your order to your cart. Voila! Once your order is complete and ready to be picked up, you can skip the long line of hungry souls.
And while we love the idea of getting our food the quickest way possible, we only wonder if this will create an additional line of people waiting to pick up their food.
Currently the app is available for iOS and Blackberry, and from the looks of it, charges a service fee. At this point Fran's Restaurant, Epic Burger & Waffles, Far East Taco, Mac and Cheesery, Pull'd, Jake's Lobster, St Louis, Just Cone It, Ye Old Fudge Pot, Bouchard's Poutinery, Pho 88 and the Funnel Cake Shop are listed vendors.
Each restaurant has specific items available (as opposed to the whole menu).
Check out all the amazing food offered at this year's Ex: