For anyone who has struggled with body issues, showing any amount of skin in front of strangers can be intimidating. But when Jae West decided to strip down to her bra and underwear in the busy streets of London, she was overwhelmed with support.
In a YouTube video posted by Peter Sharp made for the Liberators International tour, West, an eating disorder survivor, stood with a blindfold and a large whiteboard, encouraging men and women to draw hearts on her.
"I'm standing for anyone who has struggled with an eating disorder or self-esteem issue like me… To support self-acceptance draw a [heart] on my body," she wrote on the white board.
"My heart was racing while all the worst case scenarios were going through my head. I was scared that no one was going to draw a love heart on my body and I was going to be left out there in the open in my underwear on show to be ridicule," West wrote in a blog post. "All of a sudden I felt one of the pens in my left hand slip out of my grasp. The feeling of the felt pen was on my skin was one of the most overwhelming feelings of relief, gratitude and love that I've ever felt. I just burst into tears."
In the experiment, West says she is trying to get a conversation going about self-esteem, body image and why we should learn to love and accept the body we are in.
"With the growing prevalence of eating disorders and self-esteem issues around the world, this public act of self-acceptance aims to get people to question the true relationship that they have to themselves and body image," West wrote.
Watch the video above to watch West's powerful act.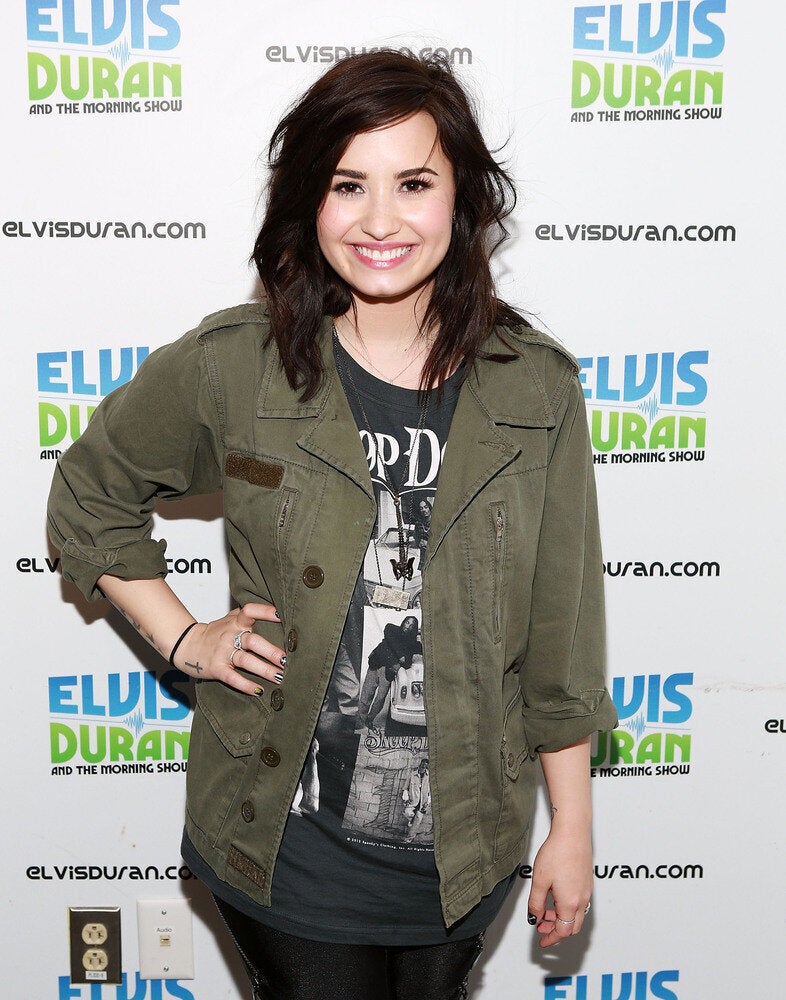 Stars Who've Battled Eating Disorders