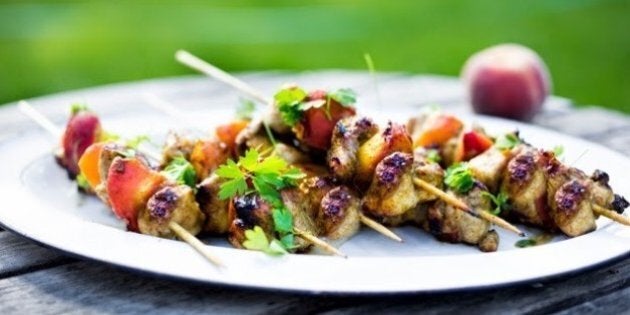 And while eating a peach plain is more than enjoyable, with back-to-school season right around the corner (and the general malaise of summer ending), we went in search of more ways to serve up this stone fruit and stay organized. From cobblers to kabobs, smoothies to sorbets, we've compiled a list of 28 sensational summer peach recipes. So whether you're looking to use them in a main dish or an appetizer, we've got you covered.
And if you're planning to pick up some peaches at the market this weekend, look for fruit that gives off a sweet fragrance and shows no signs of bruising. If you want to cook with them right away give it a gentle squeeze; if it's too firm, put it down and pick up a peach that's a little softer. Alternatively, you can buy underripe peaches and just put them in a paper bag poked with a few holes for a few days.
What's your favourite peach recipe? Let us know in the comments below.