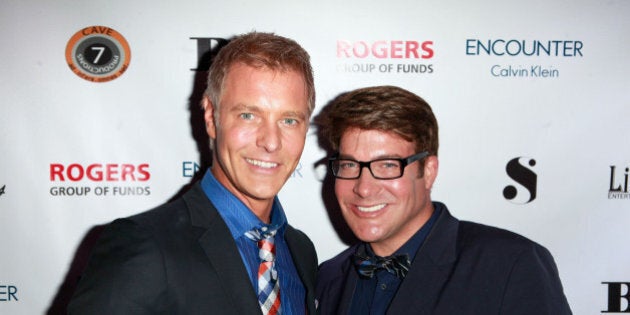 TORONTO — Steven Sabados won't be returning to the CBC-TV show "Steven and Chris" after the death of his husband/co-host Chris Hyndman.
In a statement on the show's Facebook page, Sabados says "it's impossible" for him to imagine continuing the daytime lifestyles series without Hyndman.
He adds the CBC understands and supports his decision and he hopes viewers can as well.
CBC spokesman Chuck Thompson says the public broadcaster "will be exploring new options" for its daytime schedule over the next few months.
Hyndman died earlier this month at age 49.
In the Facebook message, Sabados says it's been "an incredibly difficult time" and he thanks those who've supported him over the past few weeks.
He also notes that some of the best times of his life have been at the CBC.
The CBC reported Hyndman was found dead on Aug. 3 in an alleyway outside the Toronto residence he shared with Sabados.
His cause of death has not been revealed, but police said there was no criminal investigation.
Read the full text of the Facebook message below: