Kaitlyn Delano
The CNE is underway in Toronto! From riding the Ferris wheel to eating really deep-fried food, the Ex has plenty to offer. So whether you're heading to the Ex or your local carnival, why not rock a mani to match the festivities!?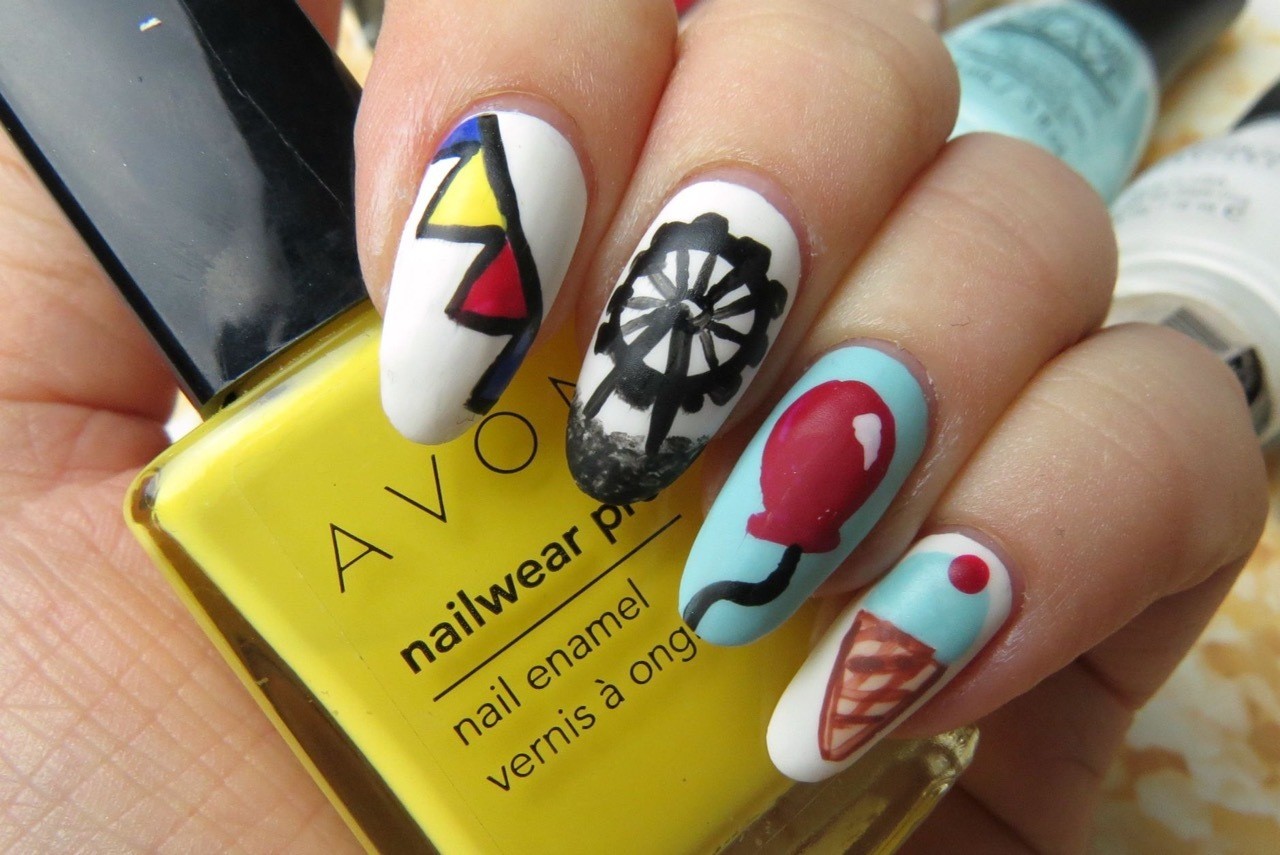 For the flags on the index finger:
- Start with a white base colour and create a diagonal black line across the nail
- Take blue, red and yellow and create triangles off the black line
- Outline the triangles with a black polish
For the Ferris wheel on the middle finger:
- Start with a white base colour and create a circle just above the middle of the nail with black polish
- Create a smaller circle inside the large one and two lines coming from the centre to make the "feet" of the Ferris wheel
- Make small spokes from the small circle to the larger circle
- For the seats, create little rectangles around the larger circle
- For the ground, take your nail art brush and dip it in acetone then pick up black polish and dab randomly at the tip of nail
For the balloon on the ring finger:
- Start with a light blue colour as your base colour and create a balloon shape with a red polish
- Make the string with a black polish and the glare spot with white polish
For the ice cream cone on the pinky finger:
- Start with a white base colour and create a triangle with a light beige/nude polish
- Take a darker brown and outline the beige triangle and create a crosshatch pattern inside
- Use the same blue from the ring finger to create the ice cream on top of the cone
- Use a dotting tool to create the cherry on top with the red polish
Finish off the design with either a matte or glossy topcoat, but make sure you let the design dry for at least 10 to 15 minutes first.
Polishes Used: Wet n Wild Black Creme, Revlon Red Carpet, Essie Brides to Be, Ceramic Glaze Smells Like Rain, Revlon Wild Card, Avon Sunshine, Sinful Colors Snow Me White, Essie Very Structured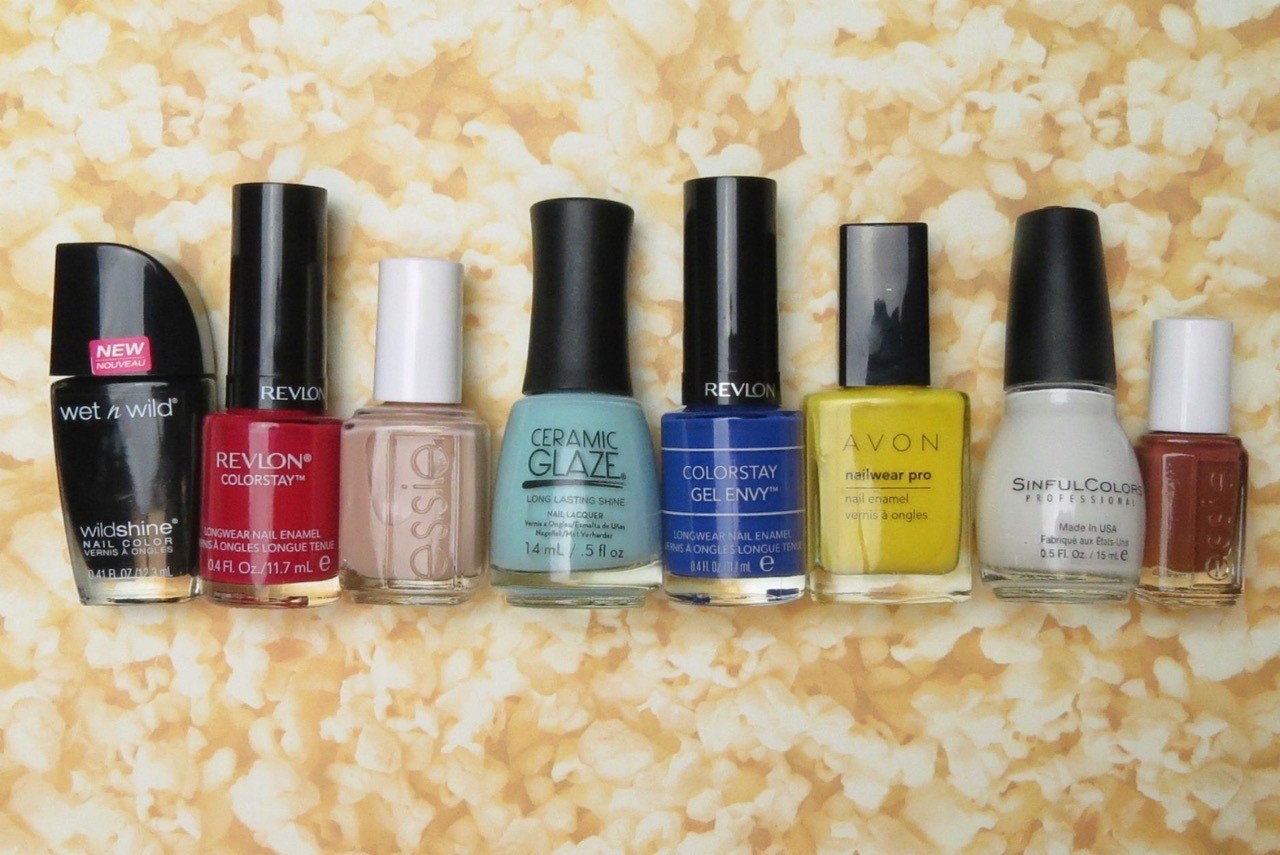 Kaitlyn Delano is a beauty blogger based in Toronto. You can find all of her Mani Monday designs on her blog, Kaitlyn Elisabeth Beauty.
Follow Huffington Post Canada Style on Pinterest, Facebook and Twitter!
ALSO ON HUFFPOST: