An incredible corn maze in a New Brunswick town is paying tribute to Terry Fox, who captured Canada's attention during his Marathon of Hope 35 years ago.
The Hunter Brothers Farm in Florenceville-Bristol — which has been creating mazes for almost two decades — has a personal story behind this year's image choice.
In 1980, farmer Chip Hunter ran out in front of his house to shake Fox's hand as the young man passed by on his historic marathon.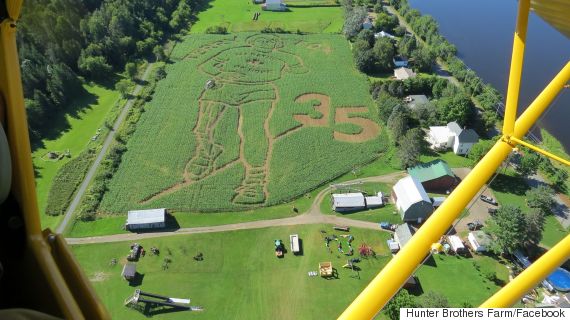 Hunter told Global News that the farm wanted an image that was Canadian, educational, and eye-catching.
"We thought that would be a terrific maze because of the image. It's an iconic image of him running," he said.
Planning for the 2.5-hectare (6-acre) maze started last summer, reported CBC News.
We finished the annual maintenance on the bridge this morning and placed it in the maze. The corn is coming along really well!

Posted by Hunter Brothers Farm on Thursday, July 23, 2015
The New Brunswick maze will also include a scavenger hunt with trivia questions to teach people about Fox.
Born in Winnipeg and raised in Port Coquitlam, B.C., Fox had his right leg amputated above the knee because of bone cancer. During his chemotherapy treatment and hospital stays, Fox saw the need for proper funding to fight the disease.
After months of training, the 21-year old began his cross-Canada run to raise money for cancer research. With an artificial leg, he ran an average 42 kilometres a day.
After 143 days and 5,373 kilometres, Fox tearfully announced that his cancer had returned, forcing him to abandon his campaign.
He died less than a year later at age 22.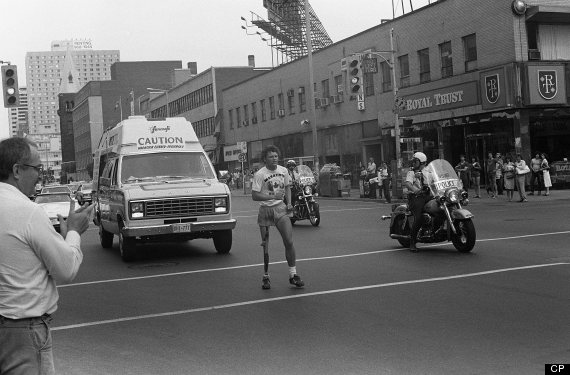 To date, more than $650 million has been raised worldwide for cancer research in Terry's name, according to the Terry Fox Foundation.
He's such an inspiration that the Hunter Brothers are not the only corn farmers to dedicate their property to Fox's legacy.
The Kraay Family Farm in Lacombe, Alta. is encouraging visitors to help reach Fox's goal of raising $1 for every Canadian with its six-hectare (15-acre) maze: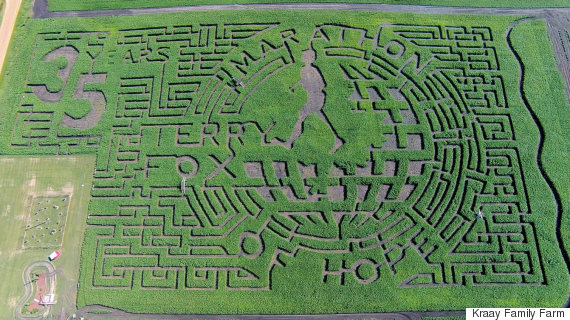 Darrell Fox, brother of Terry Fox, had a hand in planning the design this year at the Chilliwack Corn Maze: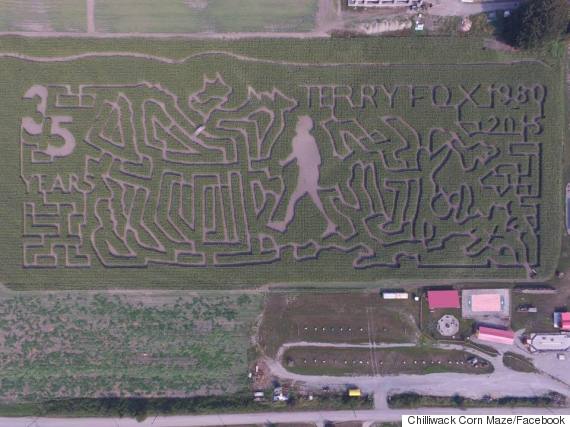 Like Us On Facebook

Follow Us On Twitter
Also on HuffPost