A movie punchline played out in a Taipei gallery this weekend, as a boy strolling through an art exhibit lost his balance and used a very expensive painting to break his fall.
Surveillance footage shows the 12-year-old visitor, with a beverage in one hand, walking with a guided group past Paolo Porpora's oil painting called Flowers.
Somehow he stumbles against a security rope and falls with one arm out toward the US$1.5-million artwork, punching a hole in it, reported The Guardian.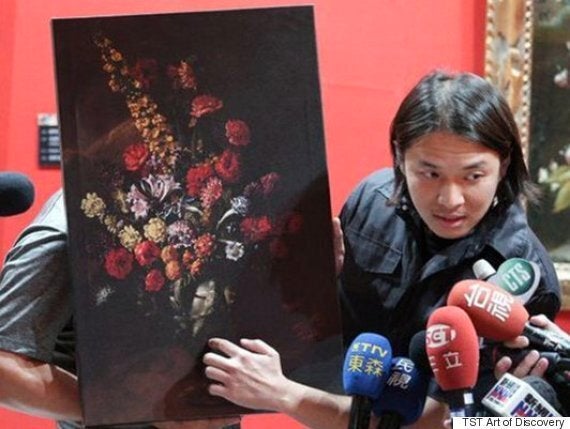 The damaged painting was displayed at a press conference.
"All 55 paintings in the venue are authentic pieces and they are very rare and precious. Once these works are damaged, they are permanently damaged...we hope that everyone can protect these precious artworks with us," the company behind the exhibit said in a post on its official Facebook page.
A representative at the Huashan Creative Park where the Leonardo Da Vinci exhibit is being held told The Huffington Post on Tuesday that the painting has already been repaired and is back on display.