Even an experienced whale watcher was stunned by a humpback leaping high above Bay of Fundy waters on Friday.
"I started whale watching in 1984 with my husband Roy when he was alive and never before have I captured a whale in that position," said Graham.
"My four-year-old girl is still in awe," wrote Ryan Joudrey, a lucky whale-watching tourist on board the boat, in the Facebook comments.
Video of the encounter was uploaded to YouTube by the Conservation Council of New Brunswick. (Watch above.)
Over on the West Coast, whales have been making a splash in headlines all summer.
And this weekend, a B.C. couple shared their video with The Huffington Post of a massive humpback whale swimming peacefully under their boat for nearly half an hour.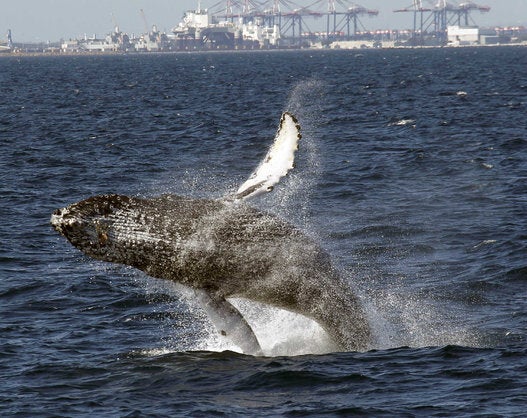 Amazing display of whales breaching