Wiliam Moughrabi is running in the Montreal riding of Ahuntsic-Cartierville. The comments – most which were posted on Facebook in 2014 – first circulated on Some Random Political Blog.
The posts include comments about women putting men in the "friend zone" and a video titled a "Man's Guide To Women", which ranks women based on how "hot" or "crazy" they are.
"Ladies: Everytime [sic] you complain that there are no good guys left, remember you left us in the Friend Zone," Moughrabi posted in August 2014.
Other posts on the Tory hopeful's page were more violent. In February 2014, Moughrabi posted "Never get into fights with ugly people, they have nothing to lose."
That August, he posted, "Karma takes too long. I'd rather beat the shit out of you now."
Moughrabi acknowledged the posts in a written statement to CBC News Tuesday afternoon. He said the comments have been "taken out of context."
"I do however understand that some of these Facebook comments were inappropriate and might have affected or offended certain people. That wasn't my intention," he said.
"I took immediate actions by deleting these posts and have since closed my Facebook account."
Though Moughrabi has taken down his campaign social media accounts as well, he still plans to run. A spokesperson for Moughrabi says his team is planning to relaunch the accounts soon.
Moughrabi's running in Ahuntsic-Cartierville against Liberal candidate MélanieJoly, who ran for mayor of Montreal and NDP candidate Maria Mourani, a former Bloc Québécois and current independent MP.
Some people were upset with Moughrabi's comments.
Other drew parallels to the cancellation of the women's issues debate.
The multi-leader debate was cancelled because Conservative leader Stephen Harper and NDP leader Thomas Mulcair won't be taking part.
And several wondered why Moughrabi hasn't resigned.
Comparisons were drawn to other candidates who resigned after comments they made on social media resurfaced online.
Nova Scotia NDP candidate Morgan Wheeldon stepped down in early August over comments he made about Israel on Facebook. Calgary Liberal candidate Ala Buzreba resigned last week over a string of offensive tweets she posted as a teenager.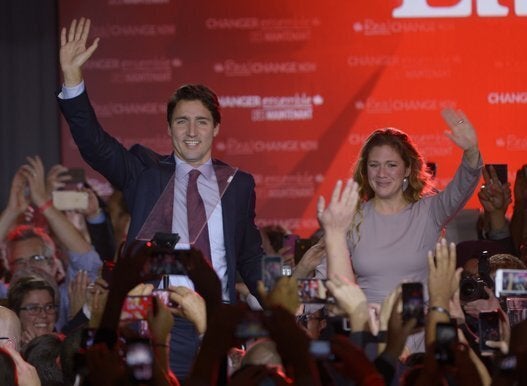 In Photos: Canada Election 2015