An already hazy situation in Alberta is deteriorating, as wildfire smoke continues to drift into the southern part of the province.
Air quality advisories issued by Environment Canada are still in effect, with high-risk areas that include Calgary, Banff, Lethbridge, Medicine Hat and Red Deer.
The smoke is coming from wildfires burning in northwestern U.S. and British Columbia.
The air quality index for Calgary has reached 11, which is considered very high risk, and health officials warn that the smoke may affect anyone with respiratory issues and even those in good health.
Environment Canada said the advisories will remain "until a major shift in wind patterns and weather conditions" happens and until "fire behaviour and temperatures change."
The City of Calgary also put into effect a fire ban Tuesday due to the smoke. The ban prohibits the use of fire pits, recreational camp fires, and other wood burning devices, such as fire places.
Across southern Alberta, people shared photos of the thick blanket of smoke.
In Banff, Devon Murphy captured before-and-after images of the smoke obscuring the mountains.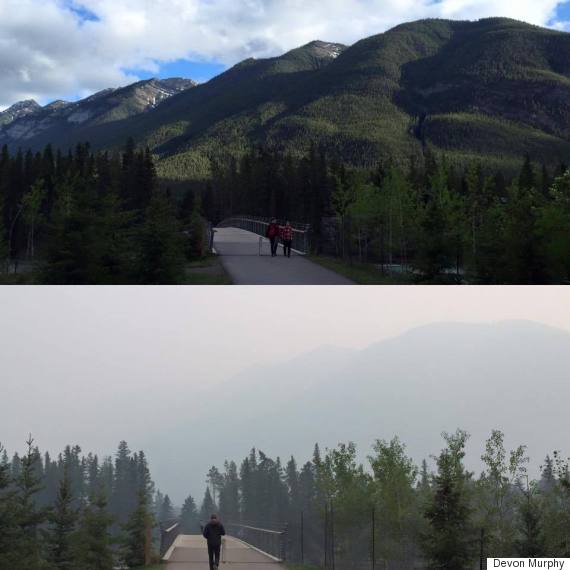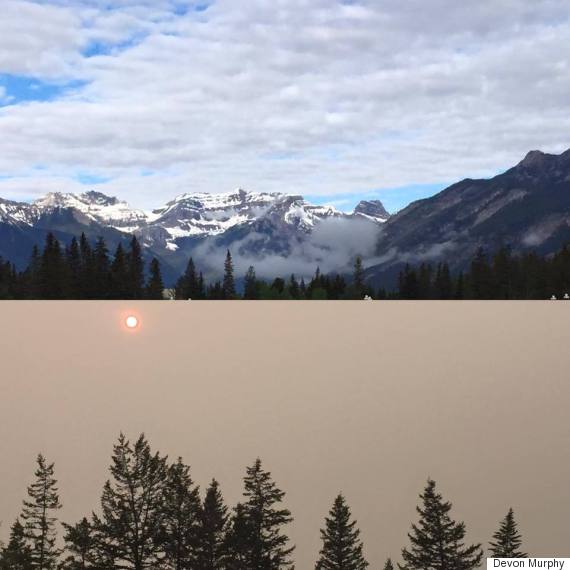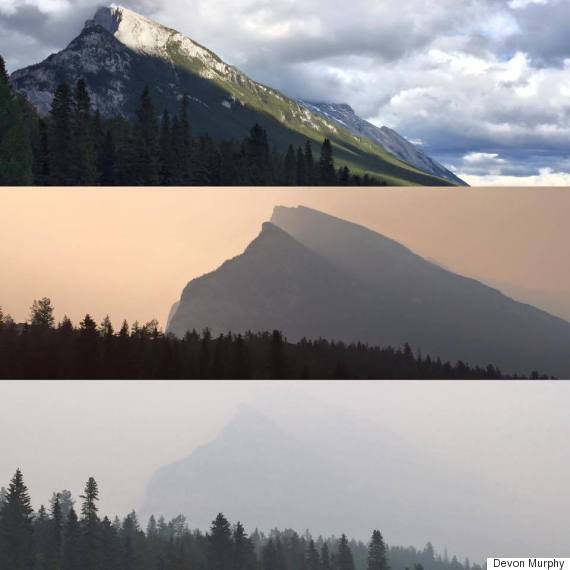 In Calgary, Beth Allan tweeted a photo that shows the increase of smoke from Monday to Tuesday morning.
#absmoke yesterday downtown #yyc vs today. pic.twitter.com/Nfe1KjiAUc

— Beth Allan (@adolwyn) August 25, 2015
Jennifer Boyer shared a similar view in Calgary.
My Normal view from work, yesterday's view & todays. #yyc #absmoke @calgaryherald @X929 @Crackmacs pic.twitter.com/4vTjyb65Fd

— Jennifer Boyer (@2infinityy_) August 25, 2015
And Jen K. shared a photo of downtown Calgary office buildings almost completely obscured in the haze.
Usual morning view vs. today's smoke. #yyc #smoke pic.twitter.com/avVcROOAu0

— Jen K (@ThatJenK) August 25, 2015
Check out the following tips from Environment Canada on how to keep safe from the smoke:
How To Stay Healthy During A Smoke Advisory



For information on the current status of air quality in Alberta, visit the government's website.