But while teachers and parents argue about what is most appropriate for classrooms, youths continue to have questions that are going unanswered.
Planned Parenthood Ottawa, part of the national organization that helps provide information on sexual and reproductive health issues, isn't just for women — in fact, the group specifically holds sessions for teens to give them a chance to learn more about these topics in an open and non-judgmental setting.
The group, which is currently under pressure to lose funding due to people who oppose the kind of work they do, puts on workshops that create a space where kids can talk about the things they might otherwise be too embarrassed to discuss — and get actual answers, instead of guessing them.
As Lauren Dobson-Hughes, president of Planned Parenthood Ottawa, tweeted:
Dobson-Hughes shared with us several more of the questions — ranging from seemingly basic to shockingly complex for a 13-year-old, they reveal much about what youth are really wondering about their sexual health.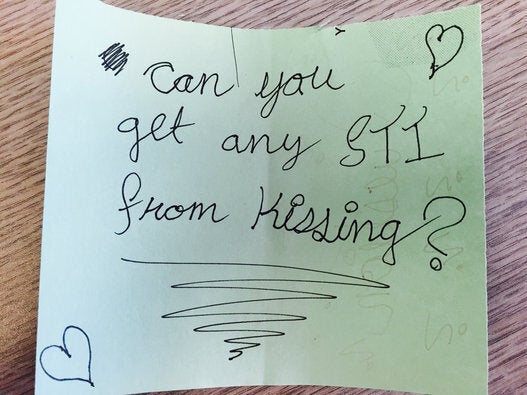 Questions About Sexual Health