Avid Life Media, the Toronto-based owner of Ashley Madison, worked to develop an app called "What's Your Wife Worth," according to internal emails that were released to the public by the hacker group The Impact Team.
The app was apparently scrapped earlier this year because, in the words of one employee in an email, it was "horribly developed."
According to reports at The Daily Dot and Business Insider, the app — which would have existed independently of Ashley Madison, the dating site for people looking for extramarital affairs — would have let men rate each others' wives.
The wives would be assigned a dollar value based on that rating. The dollar value would represent the amount app users would need to spend to "bid" for a one-night stand with the wife.
In emails discussing the app's development, Avid Life CEO Noel Biderman suggested users should be given two options: "Post your wife" and "Bid on someone's wife."
Biderman added he was "not sure we should be asking for real names — rather usernames."
The leaked emails included screenshots of how the app would look, which we reproduce here via The Daily Dot. Biderman reportedly responded to the app's design with the comment, "This is very good."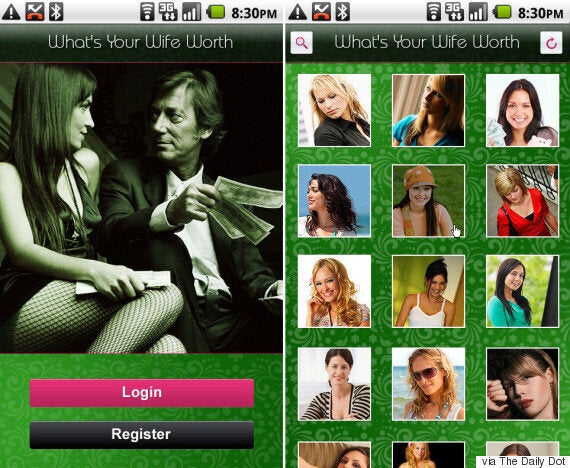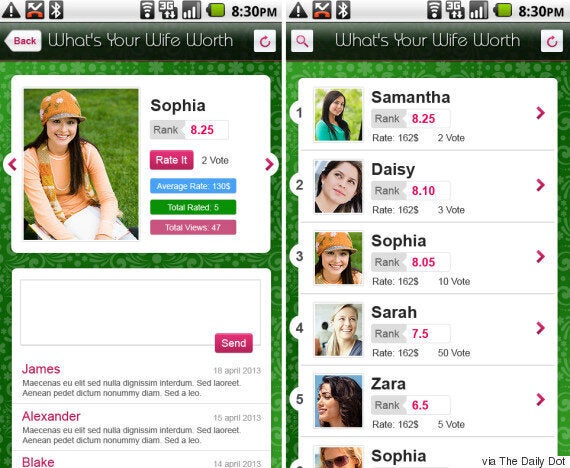 But the app never got off the ground. In a February, 2014, email, Biderman asked colleagues what had happened to it. One staffer responded that it had been "horribly developed."
The emails were part of a data dump last week from The Impact Team, the hacker group (or individual) who leaked the details of some 37 million Ashley Madison accounts earlier this month. Some 197,000 internal Avid Life Media emails were part of that data dump.
The FBI and Canadian police forces are investigating the hacking of Avid Life Media and the subsequent release of Ashley Madison data to the public. Toronto police last week said it's possible that at least two recent suicides were linked to the release of Ashley Madison data, which included email addresses that could be used to identify some individuals using the site.