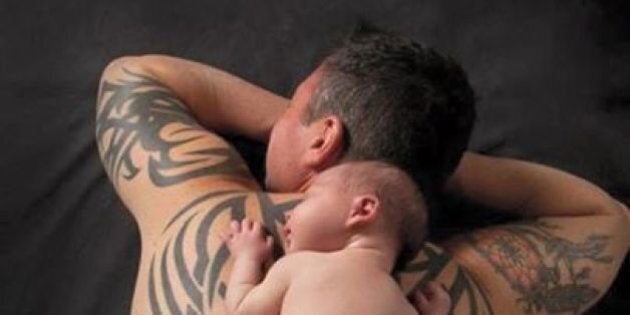 One dad found out the hard way that newborns can be pretty unpredictable.
"He decided to let it rip — like a loud cannon— and covered my back and jeans," the dad explained. "I couldn't stop laughing and I was sure it was dripping down my legs inside my jeans. Funny thing is, I just knew it was going to happen. I was joking about it all day — I just knew it."
After the photo shoot, Mark posted the photo to the Life of Dad Facebook page. It has now gone viral with over 63,000 likes and 11,000 shares!
Relating to the father's experience, one Facebook user wrote: "If you haven't been peed, puked, or shit on by your newborn, you aren't holding them enough. It's a rite of passage, and it's worth every minute."
Another said, "I always say, if you haven't been peed, pooped and puked on — you haven't really been loved by a baby."
Regarding the incident, photographer Gigi O'Dea told Today.com: "It would be out of the norm for me to have a shoot in which a newborn did not have some kind of accident during the session. It is usually not this pronounced, and I have never had a baby pee, poop and spit up in one shot. As Dad called it, it was the 'trifecta.'"
Last year, a similar photo went viral after a newborn pooped all over his dad's arm. The blissful look on the little one's face was priceless.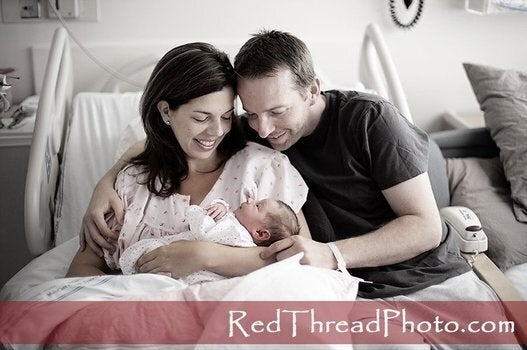 Newborn Photos Every Parent Needs To Take