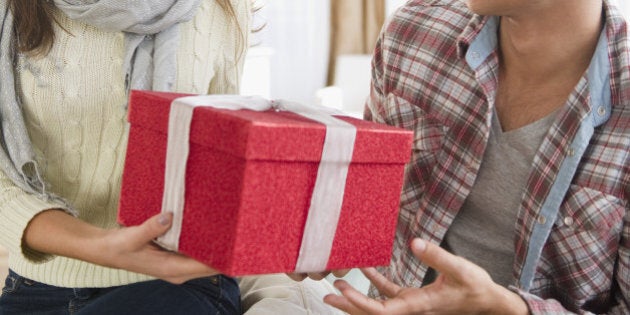 Finding the perfect gift for the guy in your life can be challenging. And if you haven't put a label on it, it can also be overwhelming. Spend too much and you'll look like you're trying too hard, give him a six-pack and he might end up thinking you just consider him a friend.
In the slideshow below, we aim to help make your shopping trip a little easier. Here we list 25 gift ideas you can give at any stage in your relationship. Whether you're just casually hanging out or committed to something more, these gifts can help you convey how you feel about the birthday boy.
Of course, if you're giving him a gift that says you want to be exclusive but you still sneak out in the middle of the night, your message might get lost. So you might want to make sure your gift matches your actions. Or better yet, figure out your relationship status before either of your birthdays arrive.