Chantel Tucker
A new Tumblr called "Butches and Babies" is stealing our hearts!
The blog features photos of women who self-identify as butch posing with adorable infants. Meaghan O'Malley, a queer cisgender femme, created the blog in hopes that it would "expand conceptions of gender norms" and encourage people who are butch to be "seen as a person of value who deserves to give and get love."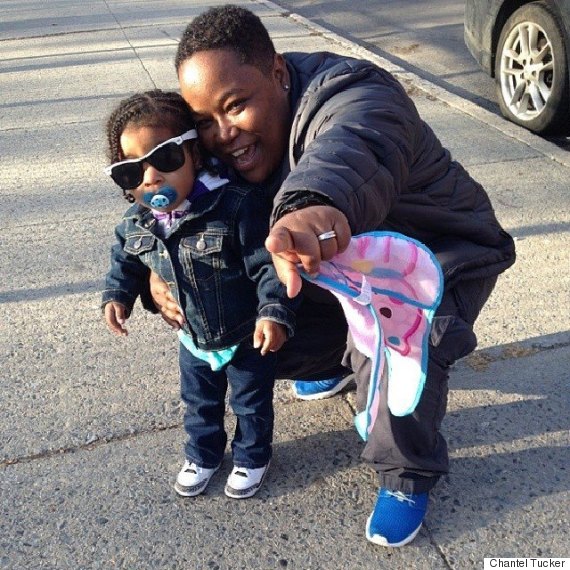 "There is a shared vulnerability and tenderness between these adults, whose gender identities and expressions challenge the dominant paradigm on a daily basis, and babies, who are new and vulnerable and entirely dependent on the people and world around them to keep them safe," O'Malley told HuffPost Canada Parents.
"Developmentally speaking, these babies are also not yet inured to the societal and cultural expectations of gender, so the interaction is fresh and without prejudices. That seemed almost revolutionary!"
O'Malley's Tumblr account, which has been active for the past four years, does not define what "butch" means, but instead lets her audience decide. "I believe butch exists on a spectrum, just like gender, and it without a doubt includes our trans* brethren," she writes on her blog. "I will not judge or critique you, and I encourage the same from the readership. Butch, in all of its iterations, is welcome here."
In a recent post, O'Malley stated that her Tumblr is not a parenting blog and that the vast majority of people on the site are "not in family dynamics with the children in the photos." However, the instances that are are purely coincidental.
One submitter named Jenn sent in a photo of her with her baby boy Wallace. Although she doesn't strongly identify as butch, she explained that she has felt her "identity and appearance shift over the years."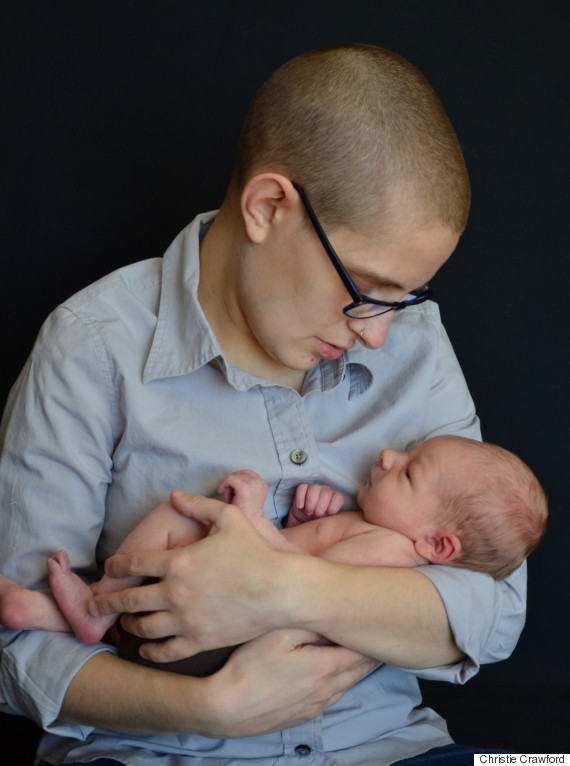 Explaining the importance of her photo submission as a mother, Jenn said: "Strangers always assumed that my child would have a dad but I am a single mom by choice. There isn't another mom either. I wanted to represent another way of making a family and maybe inspire others who are considering it. The newborn photo shoot was done probono by a couple from a lesbian mom's group. When she said I could look up at the camera, I couldn't think of a reason I would want to look anywhere but at my son."
According to O'Malley, the response to "Butches and Babies" has been mostly positive, with the main negative criticism being that the blog features images of people "not being butch." In response to the haters, the creator reiterates that her Tumblr is "a celebration of gender identity and expression, not sexuality."
On top of that, O'Malley says she hopes her blog will change the perception of butch women everywhere, whether they are mothers, aunts, cousins or friends. "At a time when many people in my 'queer generation' are settling down and building families of their own, I want to provide a space to normalize a dynamic that is rarely seen in the mainstream."
Also on HuffPost