Ed Spoelstra — a husband, father and grandfather — passed away on August 20th at the age of 69. Ed — or "Big Ed" as he was known by many — worked as a lineman technician for the Peterborough Utilities for almost 20 years.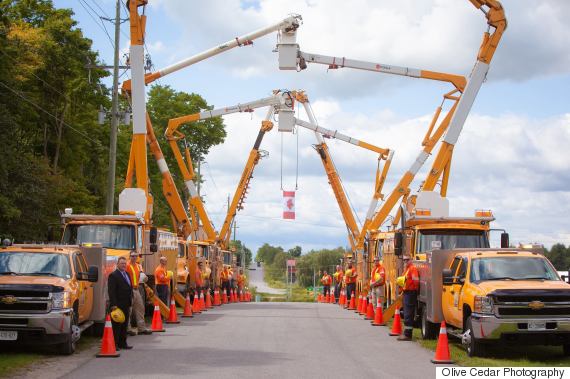 During his funeral service on Tuesday, August 25th, his fellow linemen gave a beautiful tribute to Ed, paying respect to their co-worker and friend by lining their trucks along part of the funeral procession.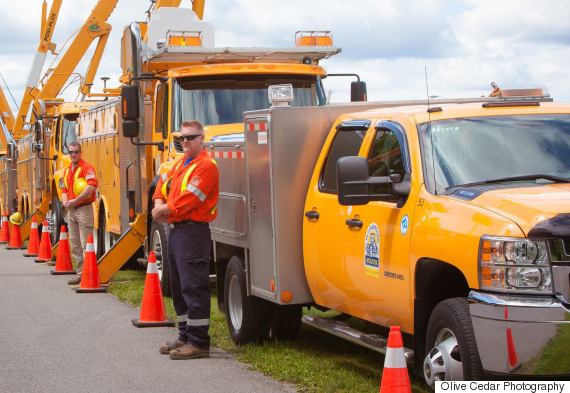 It was a kind, touching, powerful gesture by Ed's "brothers", and showed the impact Ed had on them. Ed's sons, Jason and Dwayne, are also lineman who previously worked at Peterborough Utility Services as well.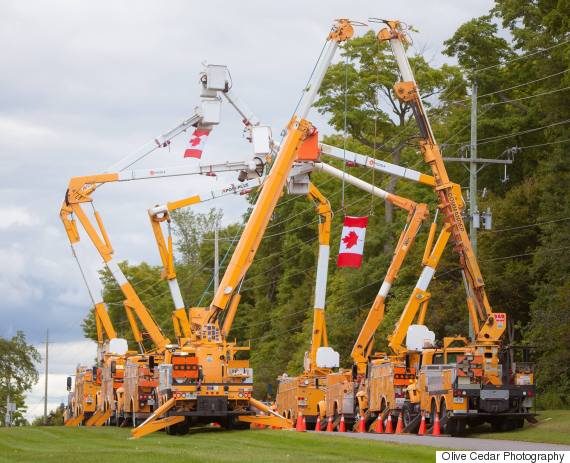 RIP Ed. Your friends, family, neighbours and colleagues — the whole community — will never forget you.
Touching tribute for Ed Spoelstra, a Lineman for 40+yrs, as he enters his final resting place

#Brotherhood❤️ #RIP pic.twitter.com/RxsrewMsEh

— Mary R (@reynolds_mary) August 25, 2015
Visit PTBOCanada.com for news on all things Peterborough. Follow us on Twitter, Pinterest and Instagram. Like them on Facebook.
ALSO ON HUFFPOST
Funerals That Moved The Public