And, true to form, the one she took at last night's MTV Video Music Awards featured a group that included Frankenstein and his bride, some green Santa-elves-looking characters, and... is that a person wearing a cat mask?
But then there is the most unexpected interloper ever...
Yup, Kim Kardashian. Arguably the goddess of the selfie. Looking serene and poised in the midst of Miley's chaos.
Instant Instagram classic.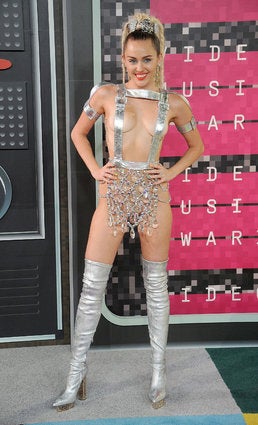 MTV VMAs 2015: Best And Worst Dressed